Making an Impact in Our Member-Owner Communities
Making an Impact in Our Member-Owner Communities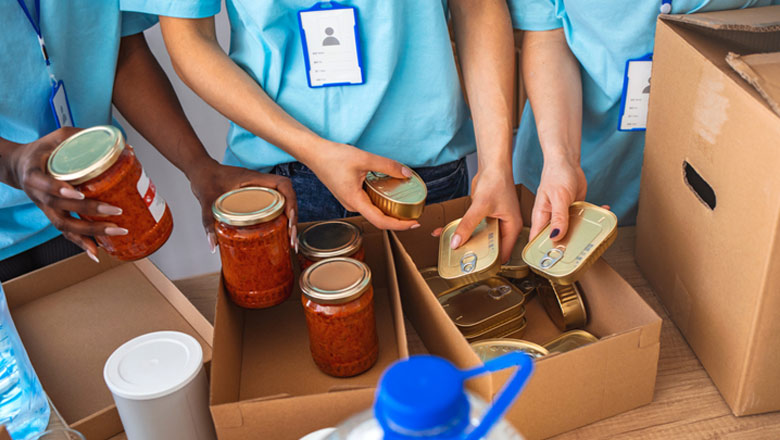 The following message was written by our President and CEO, Todd Hall.
"The greatness of a community is most accurately measured by the compassionate actions of its members."
— Coretta Scott King, civil rights activist, author, and wife of Dr. Martin Luther King, Jr.
At Truliant Federal Credit Union, we work each day to improve the lives of our members, which includes helping to improve the communities where we live, work and play.
Investing in and supporting our communities is part of our mission of improving lives. We do this by contributing to, or partnering with, organizations that support causes important to the communities we serve. From downtown revitalization efforts, the arts, diversity and inclusion programs, financial literacy programs, grants and scholarships, to many other types of community support, we believe in getting involved with organizations that bring people together throughout our 33-branch footprint in the Carolinas and Virginia.
With a staff nearing 700 employees and more than 220,000 member-owners, we know that Truliant has the ability to make an impact. We are a full partner in a variety of large and small community development efforts and events. In 2017, those efforts included:
• Participating in 140+ local community events.
• Donating $311,000+ to our member communities through corporate sponsorships, grants, scholarships and charitable donations.
• Awarding nine grants, totaling $40,750, from our $200,000 Truliant Education Fund for public-school teachers who incorporate personal finance into their lesson plans.
• Hosting 12 Shred Days at branches throughout our footprint that welcomed more than 1,700 cars and shredded 72,000+ pounds of paper.
• Raising more than $100,000 for charitable organizations that provide humanitarian service in our communities, including the American Heart Association, United Way, March of Dimes, Relay for Life and Second Harvest Food Bank.
• Awarding $20,000+ annually in Community Mini Grants to support operating, programming or capacity-building needs for local non-profits focused on arts and culture; employment and income generation; financial education; and food insecurity. Our communities vote online through our crowd sourcing application.
• Countless hours of service by executives, managers and employees on local boards, volunteering for community organizations and providing charitable help in many seen and unseen ways.
So, why are these efforts important to meeting both the needs of our communities and the business goals of the credit union?
Simply put, these endeavors make us both better. As a community partner, we recognize that our success depends directly on the vitality of our communities. That's why you'll see us volunteering at events and representing the compassionate actions of our organization. Our charitable giving programs touch the lives of many members and non-members who are in need within in our communities.
A sponsorship of an event or program may provide a great artistic or cultural experience for area residents. Or, our Financial Education Grant program may help students learn skills to successfully manage their money later in life by partnering with teachers who want to make a difference.
When we combine our time, effort and dollars donated and spent in the areas we proudly serve, it helps us achieve our goal of making a lasting impact in our communities and ultimately supports our mission of improving lives.
Thank you for being a part of Truliant and allowing us to improve the lives in our communities.
Related Topics