What Does a Financial Advisor Do?
What Does a Financial Advisor Do?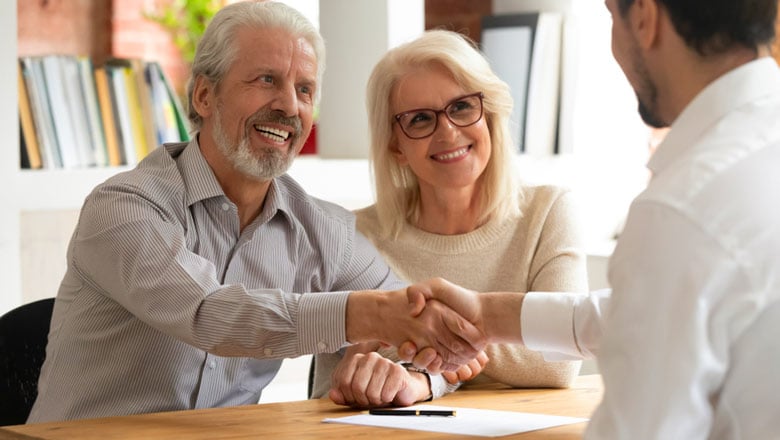 What a Financial Advisor Can Do for You
The term "financial advisor" is used a lot, but what does it mean exactly?
Many different people can fall under this umbrella term with a variety of different functions. It goes without saying that they help you with your finances. While that's true in the most basic sense, a financial advisor's role is much more involved. They Recommend Investments and Help Manage Risk
According to Dave Ramsey, the primary jobs of a financial adviser are to help their clients build wealth and help reduce their financial risk. Beyond that, many different people can fall into this category. Finances can include debt, investing, insurance, and many other factors, so a number of different people can have these skills. Typically, someone's financial picture is a puzzle with many different pieces. Many of these pieces fit together to make up your financial present and future. Even some of your past can be involved in your financial picture, especially if you find yourself in debt.
Financial Advisors Can Educate
Most people are not well-versed in matters of finance and managing money. The financial landscape is always evolving, and new products and options make it much more challenging to choose the right course of action. Much of having a successful financial plan in place depends on financial literacy. Thus, the advisor's role to educate is crucial. They should be able to help their client process what is going on in the wider world and allow them to relate it to their own financial situation.
They Can Be More Than Just Stockbrokers
Many people lump a stockbroker and a financial advisor into the same category, but financial advisors do much more than just execute stock trades for their clients. Some advisors may have nothing to do with the client's brokerage account at all. People need financial advice at various stages in their life, even when they are not investing. They may have enough money and are considering how to pass down their assets to the next generation. One of the professionals that they might see to help with estate planning strategies would be a financial advisor.
Furthermore, people often need someone to help them with retirement planning. They would require guidance on how much to save and the ideal time to claim Social Security benefits. The retirement planning assistance is another service provided a financial advisor. In other words, retirement is a financial goal that people want to meet, and a financial advisor helps put them on the road to it with a practical plan for getting there.
Advisors Can Help Prepare for Major Life Events
Not only does a financial advisor help you build wealth, but their job is also to assist you in protecting what you have. Financial advisors can provide valuable advice when it comes to protecting your nest egg, like making adjustments in response to a change in your personal situation or the financial or tax laws. This professional advice can be helpful in a number of ways. A good financial advisor can help you anticipate certain life events and address their financial ramifications. Then, they would help you plan for them and give you strategies to help save whatever money is necessary. At the same time, according to Forbes, they could also help you spot and take advantage of financial opportunities and changes in laws that might benefit you.
Some advisors function as a "one-stop" shop for financial help. These advisors may be licensed and trained to help you select the right kind of investments for your situation. This is where you venture into the traditional idea of a stockbroker.
They Can Help Choose and Manage Investments
Many advisors can execute the investment transactions that you choose or may even have the authority to select investments for you. It all depends on how much discretion you give them. This type of financial advisor would essentially act as your money manager and invest on your behalf. They could also help you choose stocks and mutual funds and may make recommendations about the proper mix of your investments according to your personal investment objectives, time horizon and risk tolerance. This advisor will frequently be in touch with you about market conditions and will be a regular presence in your financial life.
As you can see, what a financial advisor does is dependent on your needs. At Truliant,
our CFS* financial advisors
can give you the financial advice that you need that can help you with both the present and the future. Contact us today to find out how we can assist you in putting your financials in order.
References:
https://www.daveramsey.com/blog/what-does-a-financial-advisor-do
https://www.forbes.com/sites/advisor/2017/02/08/what-does-a-financial-advisor-do/
*
Non-deposit investment products and services are offered through CUSO Financial Services, L.P. ("CFS"), a registered broker-dealer (Member FINRA / SIPC) and SEC Registered Investment Advisor. Products offered through CFS: are not NCUA/NCUSIF or otherwise federally insured, are not guarantees or obligations of the credit union, and may involve investment risk including possible loss of principal. Investment Representatives are registered through CFS. The Credit Union has contracted with CFS to make non-deposit investment products and services available to credit union members.