Start Your Holiday Planning Early
Start Your Holiday Planning Early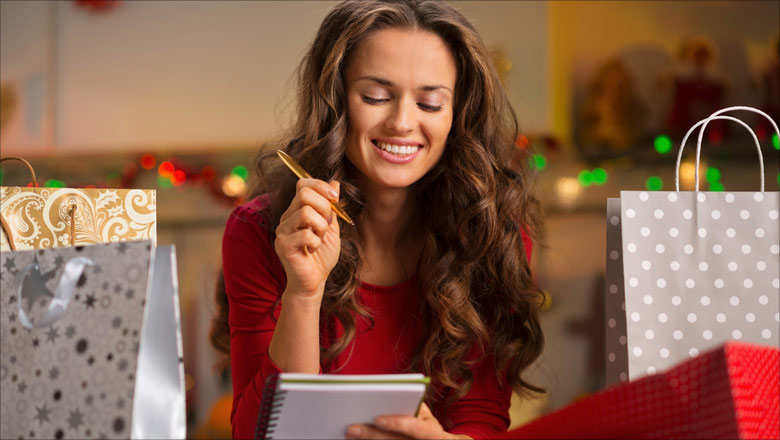 Plan early, and help make the holidays even more special.
While some people – mostly kids – are more than happy to start making their Christmas wish lists in October, it's not too early for parents to start planning for the holidays.
The holidays are fun, exciting and joyous, but they can also be expensive – especially if you don't have a plan.
Here are some tips so your family can keep holiday spending under control:
Make a budget
Make a maximum budget for how much you are willing to spend during the holidays before you buy anything. Unfortunately, many families create their lists first and then try to figure out a budget. This strategy almost guarantees an unhappy January when the credit card bills arrive in the mail.
Instead, if you have a spending budget in advance, then you can figure out how much you are willing to spend on each person. And if your calculations exceed your budget, you can begin paring down your shopping list to make sure you don't break the bank.
Pay cash
Credit card bills that are loaded with surprises in January can certainly sour holiday memories – and put a strain on your monthly budget. One solution is to put the cards in a drawer and only pay with cash (or debit cards) for presents during the holidays. A number of
studies have shown
that it's more difficult to spend from a checking or savings account than it is to use a credit card. Often, people are more conservative when they spend using this tactic. Many financial experts say that you can save 10-to-20 percent by using cash or debit cards instead of credit cards. Based on the average holiday spend above, you could save $80 to $160 on holiday items.
Save for the holidays throughout the year
Avoid the sudden budget crunch. Try to put a little money away every pay period and watch it build as the holidays get closer. For example, if your family spends about $830 on Christmas, you could save that amount in a Truliant Christmas Club account if you transfer $70 a month. If you can save the money in advance, it will certainly make the holidays more enjoyable.
Plan travel around peak times
About five million people – or six percent of travelers – flew to their holiday destination in 2017. To avoid crowds and to get better ticket prices in any year, look at flying on weekdays whenever possible. This can potentially save you money. For more information on getting cheap airfares during the holidays or throughout the year, take a look at
www.cheapair.com
.
Take a payment break
Another way to access a little extra money is to find out if your financial institution offers programs that allow you to skip a payment on items such as loans, mortgages, etc. Truliant's Skip-A-Pay
1
program is a small reward for our members who have made all their loan payments for the past 12 months on auto, recreational vehicle or boat loans. Skipping one payment on one of these loans around the holidays may be the perfect solution for making your holiday season extra special.
Remember the reason
Finally, it's important to remember what the holidays are celebrating. If you keep the season's spiritual meaning – whether it's Christmas, Kwanzaa or Hanukkah – in mind, you'll probably enjoy the festivities a great deal more. And by taking a few steps early, you'll be able to focus on what's important – more time with family and friends.
Federally insured by NCUA. (1) Rates and terms subject to change. Subject to credit union approval and a $30 processing fee. Allows one skipped payment per loan per calendar year on qualifying loans.