5 Ideas For Planning Your Staycation On a Budget
5 Ideas For Planning Your Staycation On a Budget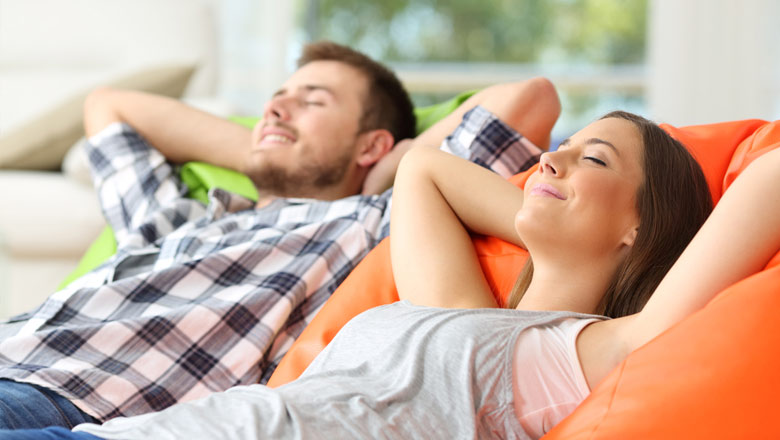 Occasionally, life throws us curve balls.
Usually, these are unexpected expenses that can take a big bite out of our finances, even if we have emergency funds. Instead of an expensive vacation, this could be the year to stay home while your savings begin to rebuild.
1. Say hello to the free and reasonably priced cultural attractions where you live.
Often, we may be unaware of what's available in our own hometowns. Take a morning or afternoon to stroll through your local museums or historical district. Do your homework beforehand to determine which are free and the ticket costs for those that are intriguing but require some cash to enjoy. Live in a quiet town? Consider the adjoining locales.
2. Itching to see a movie? Check out matinees, late run theaters or free outdoor movie programs.
With inexpensive streaming services such as Netflix available, it's understandable why families often avoid movie theaters. A
June 2019 survey
from The Hollywood Reporter revealed that a visit to the theater costs $9.11/person on average; for a family of four a day at the movies can add up to $35 for tickets only.
However, sometimes we need to get out of the house, enjoy ourselves in front of the big screen. There are inexpensive options. Consider afternoon matinees and pay for your ticket at the theater box office instead of online where you will incur a service charge. Ask about senior and/or student discounts. Area discount theaters include Discount Tuesdays at
Ayrsley Grand Cinema in Charlotte
,
The Gem Theatre
in Kannapolis and
Winston-Salem Marketplace Cinemas
. Prices range from $3 to $6.25 at these discount theaters. Check out your community theatre for cheap summer movie programs. Some movie theaters award loyal members, so sign up for their loyalty programs. Rack up points on your theater card
to earn discounts
on tickets and concessions. If you can delay gratification, find a late run theater that plays movies a few weeks after the release price at a greatly reduced price.
Next summer, check out these outdoor movie venues where families enjoy fun activities and free viewing: Greensboro Movies in LeBauer Park, Burlington Outdoor Movie Series, Winston-Salem Innovation Quarter Cinema Series, Kernersville Movies in the Park, and Jamestown Music & Movies Calendar.
3. Indulge in a delicious lunch at a local pricey restaurant.
Hankering to try out a new restaurant but the dinner prices are too steep? Consider the lunch menu instead. Lunch prices are often half the price you will incur for dinner. In fact, you may be able to spring for a nice glass of wine, a dessert or both if lunch is your plan. Ask about specials and discounts. Silver linings: something scrumptious to anticipate in the middle of your day and time to work off those extra calories afterwards.
4. Want to get away in the great outdoors? Consider camping in a state park.
While paying for a hotel room can run up to over $200/night, camping out under the stars is far more feasible. For instance, in North Carolina state parks, campsite fees run up to
$33/night
. North Carolina offers campgrounds in 33 unique
state park locations
. Family tents range in cost from under $45 to over $200. Consider major online retailers, discount and sports consignment store options when you shop. Don't own sleeping bags? If you need to cut corners, consider using sheets, blankets, comforters you already have at home.
5. For one day outdoor lake or river adventure, rent kayaks or boats.
If you love a sunny day on the open water, think about grabbing your wide-brimmed hat, sunscreen and maybe water shoes and fishing poles as well, and heading to an area lake. Jon boat or kayak rental runs from $4/hour to $6/day at
Salem Lake
, a Triad area attraction. The cost for a
North Carolina fishing license
is reasonable as well.
Truliant Can Help
If you would like some help developing a budget to better manage your finances, Truliant can sit down with you at one of our
branches
and help you work through the process. Please call
800.822.0382
for more details, or
set an appointment here
.
Related Topics