Smart Saving Investments for Young Adults
Smart Saving Investments for Young Adults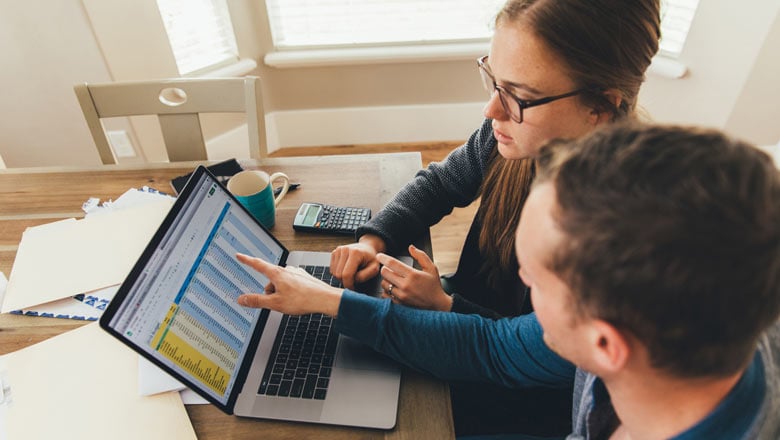 Smart Savings Investments for Young Adults
Being financially responsible isn't a habit reserved for just parents or grandparents.
There are steps that can be taken early on in order to prepare and help ensure financial security when you hit retirement age. It may be hard to think so far forward when it comes to families, mortgage payments, and eventually retirement, but the decisions you make early can have an impact for decades to come. If you're in your 20s, you have a great asset on your side: time. Maybe you've recently graduated college and you're starting your career. There's a chance that you don't have a mortgage yet and other long-term financial obligations. This means you can begin practicing smart savings and investment methods.
Start a Retirement Fund
When you're young, it's incredibly easy to take any extra money you make and spend it on things you want. You can fall into the trap of thinking that you have all the time in the world to save money for your future. If you begin investing your money in a retirement fund when you're young, any retirement fund, you can put yourself in a position to retire comfortably.
Say you begin investing $10,000 per year in a retirement fund when you're 25 years old. That number may seem high, but it comes to less than $200 per week. If you invest that $10,000 annually in a retirement fund that has an annual return of 7%, you will have over $2 million dollars on hand by the time you're 65*. If you have other investments and assets on hand by the time you reach your mid-60s, you will be in a position to not only retire but to also live quite comfortably as you enjoy your life post-career.
Buying a Home
While the absence of a mortgage can free up some money for you to invest in other areas, you should also look into buying a home. Depending on the amount of money you make on an annual basis combined with your credit score, you can find out how much of a mortgage you're preapproved for. Buying a home early will put you in a position to have it paid off well before you retire, and you'll have one of the most valuable assets that a person can have: a mortgage-free home.
Buying and eventually paying off a mortgage will give you a considerable boost in your credit score while also giving you access to even more money. As you enter retirement age, you'll be able to decide if you want to sell the house outright, in which case you'll receive a lump sum of profit, or rent it out to bring in passive income.
However, if you plan on moving around a lot, this may not be the best strategy. While renting doesn't allow you to build equity, it does offer more flexibility. It can actually cost more in money and time to sell a home that you've not lived in for more than a few years.
Short-Term Savings and Investments
Every investment that you make doesn't have to be made with an eye towards the long-term future. While it's a great idea to have a plan in place to prosper in 30 or more years, it will be good for you mentally and financially to start seeing a return on your money in the present.
Consider taking a look at short-term CDs, money market accounts and other short-term investments. While you may not "strike it rich" on this type of investment, they do provide a safe outlet for your money to work for you. While the amount that you keep in these accounts can vary and will depend on your financial situation, short-term investments provide a way for you to invest "extra" money that you're not committing to other areas of your financial plan. Consider options like money market accounts. These allow you to make withdrawals without penalty, so you'll have access to your money when you need it.
No matter how old you are, this is the right time to begin financial planning. By discussing your financial situation and goals with a
Truliant representative, available through CUSO Financial Services, L.P.
**, you can find out the best route for you to take to make your financial dream become a reality. Contact us today at
800.822.0382
.
*
This example is for illustration purposes only and is not a guarantee for future performance or results.
**
Non-deposit investment products and services are offered through CUSO Financial Services, L.P. ("CFS"), a registered broker-dealer (Member FINRA / SIPC) and SEC Registered Investment Advisor. Products offered through CFS: are not NCUA/NCUSIF or otherwise federally insured, are not guarantees or obligations of the credit union, and may involve investment risk including possible loss of principal. Investment Representatives are registered through CFS. The Credit Union has contracted with CFS to make non-deposit investment products and services available to credit union members.