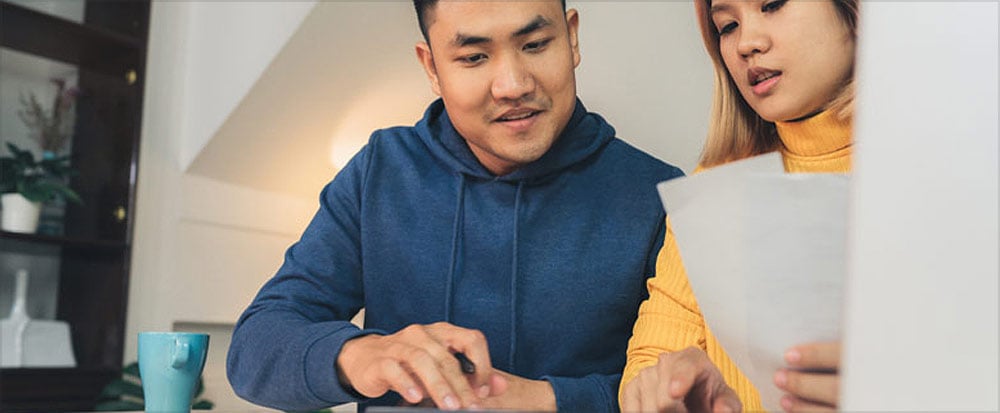 Money management isn't about being frugal all of the time.
However, if the money going out exceeds your income, you'll need to develop awareness about where your money is going and how to reign in spending. If you're already living beneath your means and you have some money left over, you can increase your spending, or savings, with a few of the tips below.
Eight Ways to Manage Your Money
Establish an Emergency Fund
Once the money feels more real to you, you may have some left at the end of each month. If you have no savings at all, it's critical that you establish some form of an emergency fund. NerdWallet recommends that you save up six months' worth of expenses. While that's a terrific goal, it may seem unreachable for those who are already struggling. To start, at the end of the first week of cash-only spending, aim to have 10 extra dollars in your wallet. If it takes longer than a week, so be it. Once you've got $10 put aside, put it in a piggy bank or any container you don't reach for often and save another $10. Over time, saving will get easier. The next goal could be $1,000. Work on saving something every week to build a cushion between you and an emergency.
Find a Partner
Get your savings account set up with the professionals at Truliant Federal Credit Union. No matter how much you need to put away or what you're saving for, Truliant can help.
Save Pennies Where You Can
Now that you've been paying attention to your spending, it's time to dig into the cost per unit of everything you buy, especially food. For example, do you buy prepackaged convenience foods for snacks or lunches? Taking your lunch to work and avoiding paying restaurant prices are great ways to reduce your monthly expenses.

Ten apples in one bag for $3.00 is 30 cents per apple. If you eat one apple a day, you're spending 30 cents for that snack. If you'd prefer nectarines at $1.99 per pound and there are four nectarines in a pound, you're spending 50 cents on your snack. Is it worth it? That's up to you to determine. When nectarines come in season, they'll be $1.00 a pound and only 25 cents each. Can you wait?

Canned soups can be quite expensive and are extremely high in sodium. Vegetables can be cheap and filling, and you can use them to make a great soup that will be good for your body and your budget. Finally, skip the deli meat for your sandwich and stick to tuna or cheese.

Learning to cook and finding the time to do it can be great for your health as well as your account balance.
Get on a Payment Plan
Do your best to get your utilities on a payment plan to help get off a roller coaster of fluctuating amounts. For example, if the summer heat sends your electricity bill through the roof but your usage drops in the winter, get on a budget plan to spread out those costs over the year. It can be easier to stick to a savings routine when you know what your utility bills will be each month.
Leave No Room for Guilt
Anyone can get themselves into a tight financial spot. Beating yourself up over what you now think are bad choices is just a waste of your energy and brainpower. Don't give in to guilt or self-condemnation. It will knock you off the budgeting path, or worse, trigger unnecessary spending.
Make Money Real by Going Back to Cash
When you have to go out to shop, make a list of what you really need, leave the debit and credit cards at home, and get enough cash to cover those expenses. By using cash for groceries, clothing and entertainment, you can greatly reduce the urge to buy impulsively. Experts with Forbes suggest that buying with a card gives you a sense of overconfidence and the temptation to spend more than you can afford.
Save First
Paying yourself first is a great practice. Experts with The Balance recommend setting up an automatic withdrawal into a separate savings account.

Several online options also allow you to label your savings accounts. If you need a new car, you can tag the savings fund with the make and model you want. If travel is your goal, label that savings account with the country you're planning to visit.
Tracking and Budgeting Apps
Ultimately, you'll want to track your spending and budgeting apps on your phone or computer can help a great deal. They serve as another method of making your money visible. When you're just starting, try to use a pencil and paper. By writing down your spending, you can put your creative powers to use and think of ways to spend less.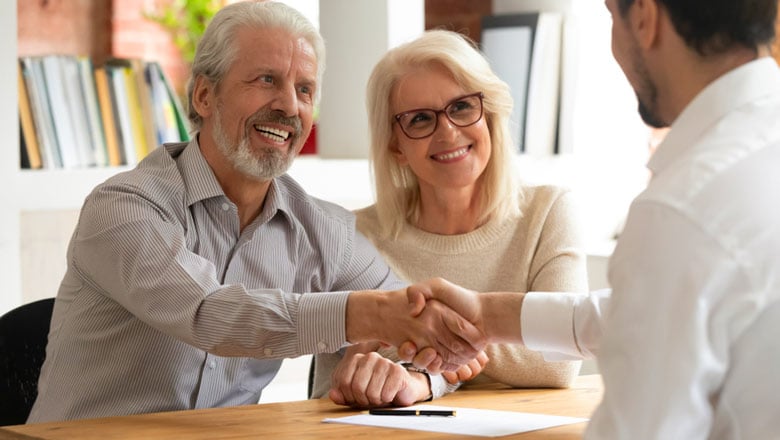 Talk to Truliant
At Truliant, our CFS* financial advisors can give you the financial advice that you need to start your retirement planning or to give you a second opinion on your current plan.
*
Non-deposit investment products and services are offered through CUSO Financial Services, L.P. ("CFS"), a registered broker-dealer (Member FINRA / SIPC) and SEC Registered Investment Advisor. Products offered through CFS: are not NCUA/NCUSIF or otherwise federally insured, are not guarantees or obligations of the credit union, and may involve investment risk including possible loss of principal. Investment Representatives are registered through CFS. The Credit Union has contracted with CFS to make non-deposit investment products and services available to credit union members.