Truliant and Coastal Credit Unions Launch United Members Title Joint Venture
Truliant and Coastal Credit Unions Launch United Members Title Joint Venture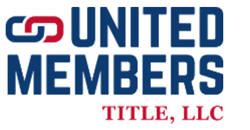 WINSTON-SALEM, N.C. (May 12, 2022) – Truliant Federal Credit Union and Coastal Credit Union have launched a new title agency, United Members Title LLC. United Members Title will offer affordable title insurance coverage for home purchases and refinances in North Carolina, South Carolina, and Virginia.
As an agent of Investors Title and an affiliate of Truliant and Coastal, two of North Carolina's largest credit unions, the joint venture allows Truliant members, homeowners, and homebuyers to benefit from an increased ability to reissue from existing policies, which often results in lower premiums and reduced closing costs.
"United Members Title expands on our ability to provide valuable coverage to an ever-increasing number of credit union members," said Beth Eller, vice president of mortgage lending at Truliant. "We look forward to the benefits this joint venture brings in adding new quality services to our
mortgage offerings
."
Investors Title has held the number one market share position in the state of North Carolina since 1984. Launching the joint venture leverages all of the advantages offered by the partners and affiliate companies to provide the best possible service.
---
About Truliant Federal Credit Union: Truliant Federal Credit Union is a mission-driven, not-for-profit financial institution that improves lives by providing financial guidance and affordable financial services. Chartered in 1952, Truliant now serves 289,000+ members and has more than 30 Member Financial Centers in North Carolina, South Carolina and Virginia.
---
About Investors Title:
Investors Title Company is a publicly held North Carolina company (Nasdaq:ITIC), and its subsidiary, Investors Title Insurance Company, underwrites and issues title insurance policies. Tax-deferred exchanges of like-kind property as well as investment management for individuals, companies, banks, and trusts are also provided through other Investors Title Company subsidiaries such as Investors Title Exchange Corporation and Investors Trust Company.
FOR MORE INFORMATION:
Contact: Heath Combs
[email protected]
(o) 336.293.2054 (c) 336.442.5736