Two Truliant Leaders Named to Black Business Ink Power 100 List
Two Truliant Leaders Named to Black Business Ink Power 100 List
WINSTON-SALEM, N.C. (June 14, 2023) – Truliant Federal Credit Union is pleased to announce its Chief Administrative Officer Sherri Thomas and Kimberly Bullock Gatling, a member of its board of directors, are honorees of Black Business Ink's Power 100 Awards.
The Power 100 Awards recognizes 100 of the most influential leaders from across North Carolina in various sectors, including educators, healthcare professionals, politicians, clergy, and other professions and organizations.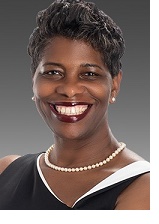 Thomas joined Truliant in 2010 and has more than two decades of experience managing operations and human resources at large and mid-size institutions. She provides senior leadership for employee relations, compensation, benefits, payroll, recruiting, and organizational development, which includes employee training and skill development.
Her role encompasses responsibility for Diversity, Equity and Inclusion, community affairs, community engagement and outreach, state and local government affairs, and Truliant At Work – the credit union's B2B workplace benefits program. She holds the Senior Professional in Human Resources (SPHR) designation. Thomas is also a member of the board of directors of the Greensboro Chamber of Commerce.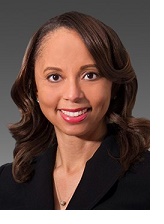 Kimberly Bullock Gatling has been a Truliant Board Member since February 2021. She has been with Fox Rothschild LLP for over twenty years and is a Partner and the law firm's Chief Diversity & Inclusion Officer for the law firm. She joined Truliant's board to help its members meet their financial goals through increased access to financial services.
Thomas and Bullock Gatling were honored in June by Black Business Ink at an Awards Ceremony at the Steven Tanger Center for the Performing Arts in Greensboro. The ceremony was the marquee event of the 2023 State of Black North Carolina Conference.
Founded by Richard Williams in 2003, the annual conference brings together leaders from across the state to address disparities in Black and Brown communities. During the inaugural conference, Black Business Ink magazine was first unveiled.
About Truliant Federal Credit Union
Truliant is a mission-driven, not-for-profit financial institution that improves lives by providing great service and straightforward financial solutions. Truliant was chartered in 1952 and now serves 300,000+ members. Truliant has more than 30 Member Financial Centers in North Carolina, South Carolina and Virginia.
FOR MORE INFORMATION:
Contact: Heath Combs
[email protected]
(o) 336.293.2054 (c) 336.442.5736

Related Topics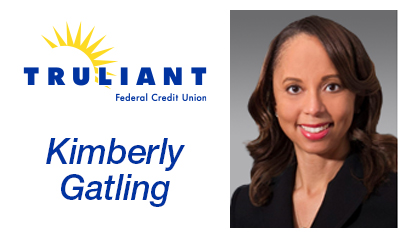 Gatling Named to Business North Carolina's 2023 Legal Elite