How Do You Know if You Are Getting a Good Car Deal?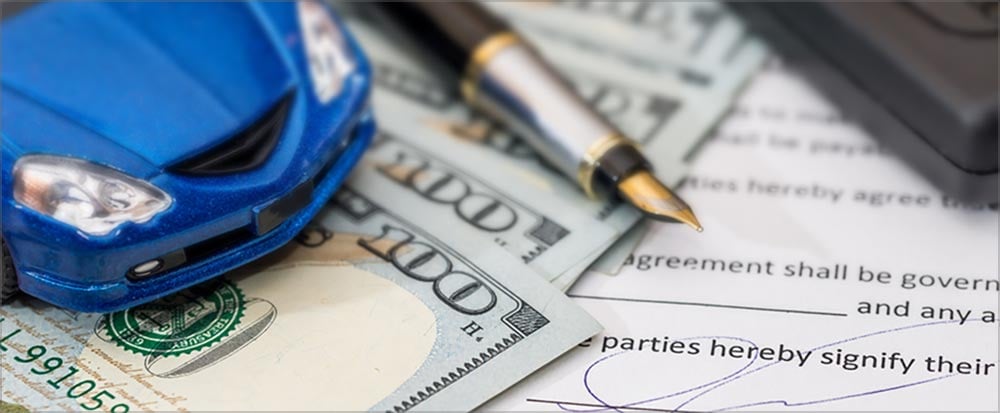 It's a great feeling to buy a car you love, and a greater feeling to know you got a great deal. Many buyers feel intimidated by the car-buying process and their goal is to get in and get out, no matter what it costs them. But, with a little preparation you can walk into a dealership knowing that you're going to get a great car at a good price.

If you're about to go car shopping, there are four things to keep in mind if you want to ensure that you're getting a fair deal.
How to get a Good Deal on Cars and Car Loans
How Much Does the Car Cost?
Everything can influence the price of a car. In addition to the year, mileage and the obvious stuff, its popularity, the color, your geographic region can drive the price up, or down.

Before you take a trip to the local dealership, do some research online and see what others are paying, what you can expect to pay, the listed MSRP and invoice price on the car to get an idea of how much you can expect to pay – and how much you can realistically negotiate. Know whether you want to buy new or used. A used car will often allow for more features for the money, but you'll often have to pay extra for a warranty if you want peace of mind. With a new car, the warranty is included (and there's that new car smell), but it will lose value immediately when you drive it off the lot.

Then, see how that aligns with your budget. It's not uncommon to buy in to added features on the spot that you might regret later. Have a budget and stick to it. Be willing to walk away if you don't get the price that you want. Also, beyond the advertised price of the car there are usually more costs, like taxes and dealer fees (we'll discuss fees and other costs in more detail below).

If you finance your car, you'll have a monthly car payment as well as an insurance payment. You'll need to include these costs in your budget. The price of gas, oil and upkeep should also figure into your monthly costs.

Finally, consider expanding your area a bit. The internet makes it easy to see inventory all over and it can be worth it to drive a bit farther to get a better deal.
Fees, Taxes and Other Costs
The car's sticker price isn't the car's drive-off-the-lot price. You may get charged for the documentation fee, sales tax, registration, warranties and other costs.

These costs vary from dealership to dealership and from state to state. As far as the documentation fee goes, you may want to assume that you live in a state that doesn't have a cap on documentation fees; only 10 states actually do. These days, many dealer websites clearly state what their documentation fees are.

The dealer also pays a delivery charge, which is sometimes called the factory destination charge. This is a cost that the dealer may attempt to inflate by adding its own dealership delivery charge. You don't need to pay for that. Just pay for the original delivery charge.

While sales tax is a fixed cost and must be considered, your trade will take this figure down (if you trade and buy at the same dealership).

Finally, there is the extended warranty. New cars come with their own factory warranty and sometimes a powertrain warranty. The extended warranty is another cost above that. If you buy a new car, the factory warranty is almost always sufficient.
Interest Rate
Here's the thing about financing your car. The sticker price may read $20,000, but you're going to pay much more than that. For example, if you get approved at 6% APR for $20,000 borrowed, your payment will be $387 a month over a five-year term. Your total payout comes to $23,220.

However, if you're able to get the same car at 3.5%, you'll pay $364 a month. That's just over $20 a month – which you may shrug off as less than you spend for coffee – but it adds up. Your total payout will be $21,840, for a total savings of $1,380. Definitely more than a cup of coffee.

You'll also want to consider financing at a dealer versus a financial institution. Often, dealerships will work with several lenders. The finance manager at the dealership will present the offer for your car loan to a number of financial institutions. One institution may offer you a rate of 4%. Another institution may present an offer for 5%. However, the financial institution may also offer the dealership a finder's fee. You'll pay for this in the end. Car loans that would have cost you 5% now costs you 7%, with the difference going to the dealer. Since you do not know how many financial institutions offered you a contract, you'll have to assume that what the dealer offered you is the best you can get, finder's fee and all.

It's not a bad idea to get pre-qualified at a bank or credit union prior to walking into the dealership. At the very least, research interest rates that you may qualify for based on your credit.
At Truliant, we have an online auto loan calculator that provides monthly payment information, from input values of:
Purchase Price
Down Payment
Loan Term (months)
Interest Rate
Answering the question "How do car loans work?
Trade-In Value
Research your trade-in value online. There are several resources online, including NADA, to help you get a sense of what a dealer may offer you. Keep in mind that market trends will trump book values (your fuel efficient import may have a high book value, but if gas prices are low it may affect what wholesalers are buying and selling it for). This will provide you with a guide so that you'll know if you're getting a fair offer.

Make sure the dealer is clear on how much they're going to give you and how that impacts your new car purchase. Obviously, dealers will want to closely inspect your trade first, but once they do, make sure you see a line item for the price of the new car and the trade so that you don't feel like they're taking money from the price and burying it in the trade. There are also several places that will buy your car whether or not you buy from them. If you have the luxury to separate the transactions, it may be worth exploring getting cash from one place and using that as a down payment at another dealership.
Buying a car and the preparation of the paperwork, can feel overwhelming. There's a lot of information here and if you feel like you could use some help, don't hesitate to
reach out to us
. Whether or not you finance your next vehicle with Truliant, we can take you through the process, review your credit at no cost or obligation to you and help you find ways to save.
Plus, it doesn't hurt that we have
great rates
and flexible terms on auto loans.
Estimate How Low Your Payments Can Be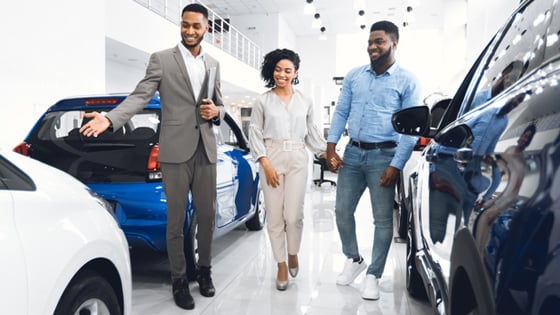 How to Buy a Car
Buying a car is a big decision that can have a huge impact on your daily life and finances. So it's essential to have as much information as possible and fully understand what's available so you can make the best possible choice. That's where we as a credit union come in.

Whether you're a first-time car buyer or a seasoned auto shopper, we can help. In our Car Buying Tips Learning Center, you'll find useful articles on applying for a loan, getting pre-approved, negotiating a fair price and more.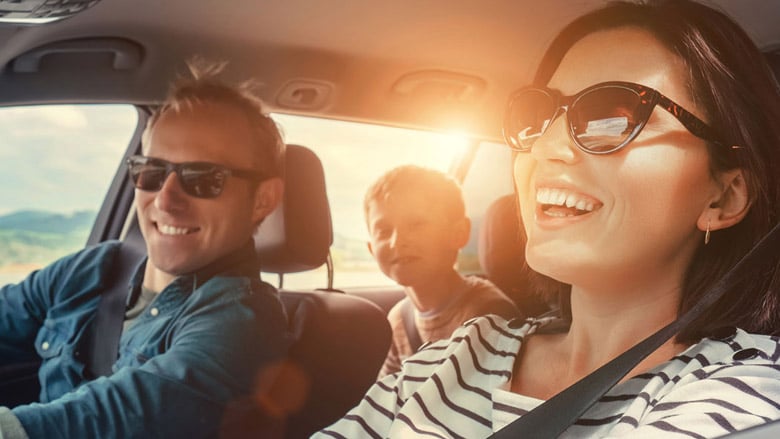 Explore Our Auto Loans
Whether you're in the market for a new car, a used car or refinance options, Truliant is here to help.
Provision of the calculator on this page is not an offer of credit. Its use in no way guarantees that credit will be granted. This calculator is solely for informational purposes and provides reasonably accurate estimates; the calculations are not intended to be relied upon as actual loan computations.