How to Buy a Car from a Private Seller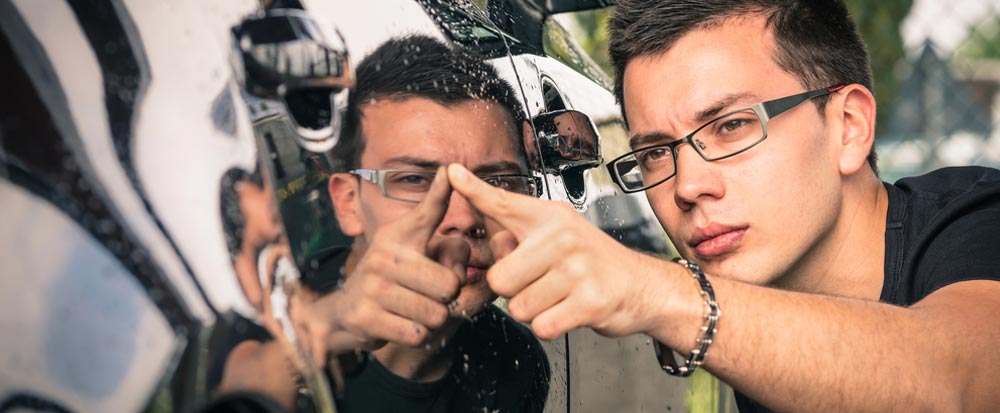 Buying a car from a private seller is not for everybody. You're essentially taking them at their word that everything is good under the hood. But if your neighbor is a mechanic and selling his babied import, it may be an option.
While it's definitely less expensive to buy a comparable car from a private seller versus a dealer, there are some tradeoffs. Legally, there's less protection for the buyer if something goes wrong with the car. And some of the savings come at the cost of certified mechanics servicing the car before putting it on the lot.
Below are some tips for buying from a private seller.
Seven Steps for Purchasing a Used Car from a Private Seller
Know Your Budget
The first step is the same whether you're buying from a private seller or the largest dealership in town: know your budget. However, since you'll be buying from a person versus a dealership, you'll need to secure financing before you purchase the car with your lender. While doing so, compare the bank and credit union car loan rates, this may save you hundreds over the life of the loan. And make sure to research the price of the car you're interested in. While private sellers generally mean a lower sale price, there are some who price the car based on the value to them and not the actual value. For instance, a person who can't afford their new truck may sell if for what they owe, versus what it's worth in the marketplace.

Don't forget – you'll be responsible for paying the title fees, sales tax, and other fees required by the DMV and the registration/titling agency. These should be factored into your overall budget.
Find Leads
There are many sites that list cars for sale by owner by make, model, price and distance from your location. These platforms also list a way to get in touch with the private seller, allowing you to reach out and schedule a meeting.
Request a Vehicle History Report
Sometimes, a savvy seller will share the history report with a potential buyer during the initial correspondence. If not, spend the $25 or so and request it. You'll need the vehicle's VIN number to get the report, so make sure the seller provides it before you test drive the car. Make sure to match the VIN on the report with the actual car when you take a look at it. The report will contain any past accidents, damages the vehicle sustained, current manufacturing recalls, lien and title history, and past services done to the automobile.
Meet with Sellers
Meet the seller, drive the car, make sure it meets your expectations and ask questions. While the history report will provide a lot of useful information, important questions to ask the seller include:

Are they the first owner? If the car has been resold multiple times over, it may be hard to find an accurate service record of the vehicle.
Are there any outstanding liens? An automobile with an outstanding lien may prevent the current owner/seller from transferring the car's title to you until the lien has been resolved.
Are there any unreported accidents that the car was involved in? It's not uncommon for drivers to not file a report, especially if it's a minor accident that causes little to no apparent damage. While these accidents don't cause any immediate performance issues, it can still lead to mechanical failures later on.
Why are they selling the car? A seller who can't give you a good reason as to why they're selling the vehicle may be trying to hide something wrong with the automobile.
Find a Mechanic to Inspect the Car
Have your mechanic inspect the automobile. If you don't know of any, you can use a mobile car inspection service. This is a good option when you're buying from a private seller who lives a considerable distance away. This will cost you, but it's worth it for peace of mind. This report will help when applying for a credit union car loan. It provides valuable information to the lender.
Finalize the Transaction
Before finalizing, make sure you review state laws concerning car purchases sourced from private sellers. Some states enforce mandatory emissions testing for vehicles or an odometer disclosure notice form, which usually falls under the seller's responsibility. Make sure you get a bill of sale to close the transaction. This document will include the car's year, make and model, VIN, sale price, and date of sale. These few final tidbits can help you avoid buyer's remorse.
Final Thoughts
To legally drive your new car on public roads, make sure you get it registered and insured. Each state has its own registration process, but you'll likely need car insurance coverage that satisfies your state's minimum requirements, recent vehicle safety inspection, proof of passed emissions test, and the title for the car. If you need more help, you can browse our site for information and financing options for your used vehicle purchase.

Auto Insurance
How much vehicle can I afford?
Provision of the calculator on this page is not an offer of credit. Its use in no way guarantees that credit will be granted. This calculator is solely for informational purposes and provides reasonably accurate estimates; the calculations are not intended to be relied upon as actual loan computations.