What You Should Know Before Buying a Car
What You Should Know Before Buying a Car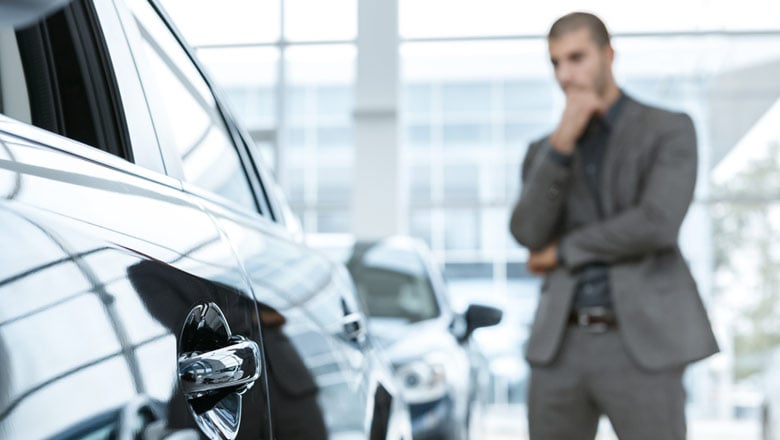 Five Things to Know Before Buying a Car

Buying a car is a huge financial decision and there is a lot to consider. Decisions you make during the car buying process will affect your finances well after the new-car smell is gone. It doesn't help that the process involves an often aggressive salesperson who's pressuring to 'buy today.' It's best to know, before you sign a contract and take ownership of a vehicle, what your financing will look like, about maintenance costs, and whether you'll be in the car for a year or two – or 10. How can you prepare yourself so that you get the best deal and the best car for you?

Consider Financing Options

Before you go to any dealership, you should have in-depth knowledge of how much money you have available for a down payment and what sort of monthly payment you can afford. There's nothing more disheartening than going to a dealership, falling in love with a particular car, and then realizing that you can't afford it. Researching, and even pre-qualifying for, auto loans will allow you to know your options and understand the details of how much you'll need up front. You'll also be more prepared to commit a certain amount of your monthly budget to your new vehicle without sacrificing other expenses.

Know the Pricing Details

Becoming familiar with how much the dealer has marked up the price of the car puts you in a better position when it comes to negotiating. You can typically find the invoice price of vehicles online, which shows you how much the manufacturer has charged the dealer for the automobile. If you depend on the MSRP information that's displayed in the window of the vehicle at the lot, you're seeing an amount that's typically marked up by thousands of dollars. Knowing the invoice price will ensure that you don't end up paying more than you should and aren't trusting the dealership to look out for your best interests.

Shop Around

It's imperative that you don't show up at the car lot without having any idea what you want. Doing so will enable one of those pushy salespeople to be in control of the entire transaction. Instead, sit down and make a list of what matters most to you in a new vehicle - whether it be cost, looks or functionality, and then research the best cars that align with that criteria. After you know what you're looking for, you can check out different dealerships online or in person and see which ones have what you're looking for and how much they're charging for it. The more knowledge you have in regard to what you're looking for, the more control you'll have of the car buying process.

Also, consider reviews when selecting dealers and salespeople. Check out the experiences of other people who have bought from these lots and talk to your friends, family, and neighbors to see if they had a good interaction with a certain salesperson. Be sure to request that individual when you visit the dealership.

Know Your Credit Score

When buying a car, there's a huge variation in rates based on your credit. Knowing where you stand will allow you to negotiate a down payment and monthly payment if your credit score is high. If it's low, the dealership will require more money up front and charge a higher interest rate. You can, however, refinance an auto loan if you've improved your credit since buying a car to get a lower rate and save money. Bottom line, it's imperative to know where you stand before you sit down at a desk.

Look for Rebates

Vehicle manufacturers often offer rebates for select makes and models of their automobiles. Depending on the dealership where, and manufacturer, you're shopping, your salesperson may or may not discuss these rebate options with you, so, again, knowledge is power. It's vital to the success of you buying a car, that you know the details of every rebate that you're eligible for and that you see, in writing, that they've been applied to your transaction. The goal is for you to get the car you want at the best price possible. Common rebates include breaks for veterans, for loyal shoppers who already own that manufacturer, for last year's models, and more.

Please note: Some rebates are not combinable with special low rate financing promotions. When researching the rebates, look at the details and weigh the cost benefit if you plan on financing.

When buying a car, you can save thousands by being prepared. And with reviews, market values, trade values, comparable rates and inventory listed all over the internet, it's easier than ever to research before you set foot in a dealership. You can even get approved before you buy with Truliant. We want to help you afford the car you want. With a credit union auto loan from Truliant, you get just what you need. Contact us – we can review your budget, your credit and help identify ways to save and where to shop, all before you take your first test drive. We'd love to help, even if you don't finance with us.
---