How to Apply for Auto Loans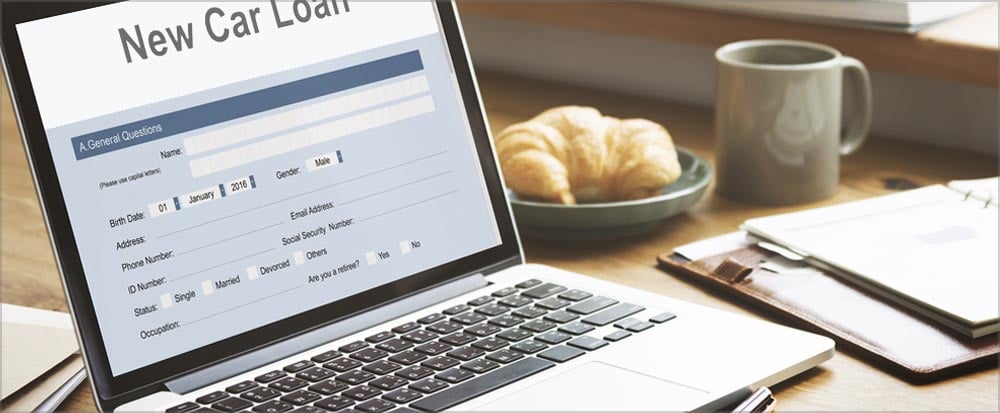 It's time to buy a new car, but where do you start? How do you get the best terms? Regardless of your current credit score, or your down payment amount, there are steps to ensure you get the best deal. This step-by-step guide will show you how to apply for new or used car loans and drive away with a great vehicle that's in your budget.
Five Steps to Apply for an Auto Loan
Check Your Credit Report and Score
Once you apply for an auto loan, the lender is going to check your credit score. They may also look at your credit report to see the status of previous auto loans, the amount of debt you carry, and other factors that may help determine your creditworthiness.

There are several resources online where you can view your credit score and monitor your report online for free. Additionally, Truliant offers a no-cost, no-obligation credit review, where we'll sit down with you to review your credit and help you find ways to save. Either of these are great first steps.

The credit scores you see will likely differ from the scores seen by potential lenders. There are different models and scoring systems that dealers have access to. It's still important to check your score because it will determine how much you may need to put down and what interest rate you could pay on any new or used car loan.

If you have the luxury to wait a few months if your credit isn't where you'd like it to be, it's not a bad idea to take that time and pay down debt, correct any errors, settle collections and anything else possible to get that score up. It could save you thousands in interest.
Determine Your Maximum Down Payment
The monthly payment amount for all car loans is determined by the price of the car, your interest rate and your down payment. Your credit score and income will determine your interest rate, but you may have some flexibility when it comes to the down payment.

If you have excellent credit, you may not need a down payment at all. The lower your credit score goes, the more likely you are to need a down payment. The more you pay up front, the lower your monthly payments will be. Think of it as a balance between paying more up front for lower monthly payments or vice versa. Good credit is an attribute when applying for new or used car loans.

You can still secure an auto loan with bad credit, but you'll need a more substantial down payment. Truliant has a very convenient car loans calculator that estimates how much your car payments will be.
Secure Documentation to Prove Your Income
Most lenders will accept paycheck stubs or tax returns to determine your monthly income. In most cases, they want to know your income in the most recent three to four months, so tax returns won't suffice (unless you've been at the same job and the tax return reflects your current salary).
Get Pre-approved
Whether you go with an online lender, a credit union, or a local dealership, you should have everything you need to secure pre-approval for an auto loan. If one lender asks for a more sizable down payment than you can afford to provide, you may decide to apply elsewhere and compare terms.

Most applications are fast and easy. You may first receive a pre-approval that assumes all information provided in the application is accurate. Once you finalize the deal, you'll provide proof of income and any other documentation requested by the lender. Terms of the deal may change slightly once you attach an actual vehicle and VIN number to the deal, but it should be marginal.

Secure offers from multiple sources and compare the terms. Inquiries made within 14 days are grouped together and considered as one inquiry for scoring. All individual inquiries will be listed, however each one will not be considered a unique hard inquiry. Truliant has a very convenient car loans calculator that estimates how much your car payments will be.
Shop for Your Vehicle and Finalize the Deal
Now the fun part! With your preapproval in hand, you can visit lots and find the perfect car for you. The process of financing a new vehicle is less stressful with Truliant on your side. Learn more about our auto loan options today, including our low rates and flexible terms.
Estimate How Low Your Payments Can Be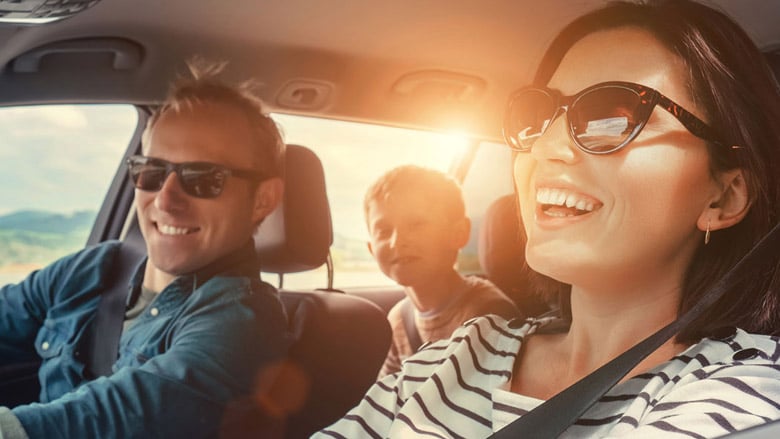 Explore Our Auto Loans
Whether you're in the market for a new car, a used car or refinance options, Truliant is here to help.
Provision of the calculator on this page is not an offer of credit. Its use in no way guarantees that credit will be granted. This calculator is solely for informational purposes and provides reasonably accurate estimates; the calculations are not intended to be relied upon as actual loan computations.