What is the Total Cost to Own a Car?
What is the Total Cost to Own a Car?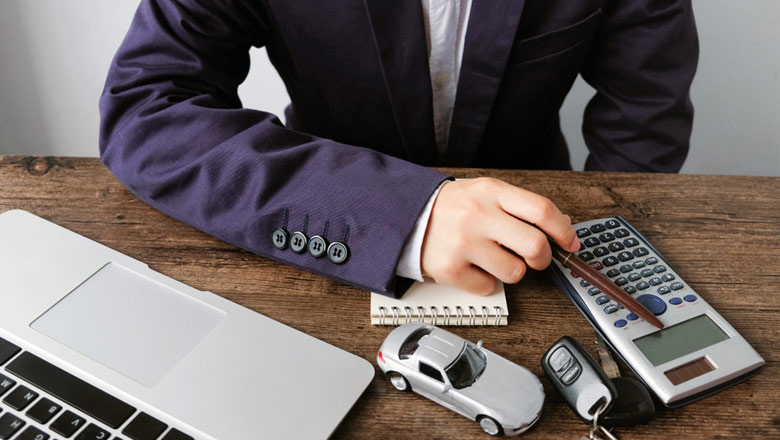 How Much Does It Actually Cost to Own a Car?

You got a great price on your new car, secured financing, signed the paperwork and even set up payments online. But your actual monthly costs to own the vehicle will be much higher than your loan payment amount.

Calculating the total cost to own a car includes several expenses beyond the car payment, and it's beneficial to your bank account to know the total cost prior to driving off the lot.

Gas

You've most likely considered gas in the total cost to own your vehicle. If you travel long distances to work, you may have opted for a hybrid or another fuel-efficient car, or gas may be less of a concern if you need power to tow a boat or trailer.

Before settling on a vehicle, it's important to have an idea of how much you'll spend on gas weekly or monthly and factor that in to your budget. And keep in mind that you'll most likely have the vehicle for years, so gas prices will fluctuate.

Insurance

The cost of insurance can fluctuate based on a number of factors, some of them having nothing to do with the vehicle. Your age, driving record, accidents, miles you drive and address can all impact your premium. The good news is that you can get an idea of your monthly cost before buying a car by reaching out to your insurance carrier and getting a quote. While it may change slightly when you apply an actual VIN number to your policy, the quote should give you a good idea of any increase (or decrease).

Truliant Insurance Services provides low-cost auto insurance and can often save our members money. We also offer great rates on a credit union auto loan.

Maintenance

The cost to own a used car outweighs the cost of a newer vehicle. Keep this in mind when used car shopping. The good news with maintenance, unlike repairs, is that you can plan and budget for the costs. The bad news is maintenance can be very expensive. Scheduled maintenance is simply keeping your vehicle in optimal running order by following factory-recommended intervals. Oil changes, tire rotation, fluids and filters and more need to be addressed a few times a year, at least. Unscheduled maintenance, like a new battery, alignment, wiper blades, brakes and tires occur less frequently, but are still necessary and need to be considered in your budget. Additionally, the cost for each of these services varies greatly depending on the vehicle.

Repairs

Repairs account for more significant issues that need to be corrected or fixed. Even if you have a great warranty, there may be a deductible or additional costs to consider. If you don't have a warranty, repair costs can easily jump into the thousands of dollars, so make sure to put away a little money every month to cover eventual repairs.

Registration and Taxes

In order for your vehicle to be driven legally, you'll need to pay taxes, license and registration fees. Costs vary state to state, but the taxes and fees are usually based on a percentage of the purchase price or value of your vehicle. As your vehicle gets older, taxes and fees typically decrease.

Depreciation

You've probably heard that new cars lose a significant percentage of their value just by driving them off the lot. All cars lose value over time – up to 30% in their first year. While you can't budget for this, nor do you make a payment against depreciation, it's still worth noting against total cost to own because your car's value will impact you when you sell it or trade it in down the road. While you'll pay more up front for a vehicle that holds its value, it will definitely pay off if you are planning to replace it in three to five years.

Truliant Federal Credit Union offers great credit union auto loan options, and we're also here to help you untangle the total cost to own, budgets and more. Please stop by, make an appointment or give us a call if we can help.
---