Should I Finance a Car Through a Bank or Dealer?
Should I Finance a Car Through a Bank or Dealer?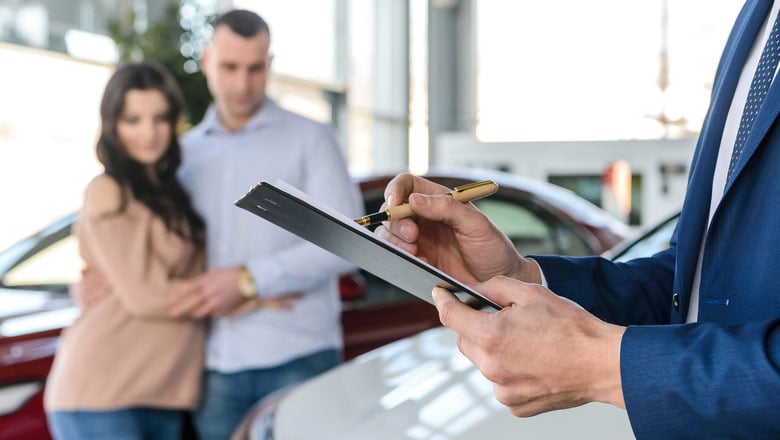 The Secrets of Auto Financing Through Dealerships, Financial Institutions, and Credit Unions
Buying a car can be exciting, but many people dread that last part of the deal. You sit in the finance manager's office and review financing options, as they wash your car and fill it with gas, while you look at rates, options, and extended warranties. You're about to make a decision based on wanting to get into your car and get off the lot.
This is not on accident. The best way to make sure you get the best deal when you finance a car, is to review your options. You can get pre-qualified for a loan at a financial institution before you set foot in a dealership?
There are pros and cons to financing at a dealer, and pros and cons to financing through a bank or
credit union
. Let's take a look:
Dealership-Arranged Financing
It is very convenient to visit the showroom, and select a vehicle. The salesperson will handle the financing. Why make several trips and engage a bank or credit union? The dealer has plenty of options right there on their computer. The dealership will have a list of financial institutions that are willing to lend to you. They base their decision on your credit score, monthly income, and debt-to-income ratio. These institutions will let the dealer know what terms they can offer you to finance a car.
One financial institution may charge you a 5% interest rate on a vehicle with a $1,000 down payment for 60 months. Another institution may offer you a 3% interest rate on a vehicle with a $2,000 down payment for 70 months. The dealer will take these offers and then come up with an offer on its own. The dealer may take the first financial institutions 5% rate, and write a 1% interest into the contract. If you have good credit, a dealer may offer a low interest rate, when financing through their company. It can be beneficial to finance through them.
The bottom line is to know what interest rate you can qualify for and don't settle for less. Remember, even with good credit, a used car with high mileage will result in higher interest rates.
Financial Institution and Credit Union Financing
There's no downside to getting pre-approved at a bank or credit union before you ever set foot in a dealership. Outside of missing out on a low promo interest rate offer on a specific make or model.
Before you start the process of buying a car, you can secure financing first. Then walk into a dealership prepared and avoid surprises. At Truliant, we are proud to offer a credit union auto loan with
Express Check
. A service where you get a blank check that you can sign up to the amount of your pre-approved loan. This allows you to
negotiate
with the dealer at your convenience. Then fill out the amount you will be financing – plus, there's no obligation to use the check!
---