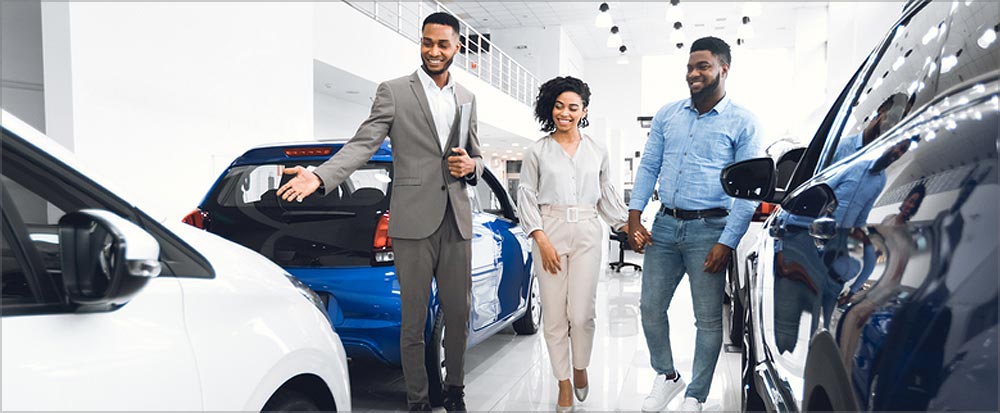 Buying a car should be fun, especially if you know how to buy a car. Maybe not as fun as actually driving your perfect ride, but it definitely shouldn't be stressful or confusing. Some people start knowing exactly what they want and simply search for the best deal, and others begin with a price range. Many folks dread the trip to the dealership while some don't trust buying a car online.
Whatever your mindset (and none of them are wrong), you're in for a treat if you're prepared. Here are seven steps to help you make the process as efficient and pain-free as possible.
Seven Steps to Buy the Right Car
Know What You Can Afford
Before you get too far in the process, you'll definitely want to know what you can afford to pay monthly, and what you can put down on the car to get the best rate and lower your monthly payments. Typically, your payment will be about $20 for every $1,000 financed with decent credit over five years. Obviously, a down payment, trade-in, your credit and loan terms will impact your monthly payment, but it's a good place to start.

We highly recommend plugging some numbers into a loan calculator to help get a more accurate picture of your payment.

Financing is another factor to consider. Many times, a credit union will offer the most favorable terms for a new or used car. To avoid shopping out of your price range and wasting your time, you might consider contacting a lender and getting pre-approved.
Start Shopping Online
Even if you're not going to ultimately purchase a car online, it's good to know how to buy a car online, and it's a great place to start before you go to the dealership. You can research makes and models, reviews, fair pricing guidelines, safety scores and check inventory online at several lots near you.
Identify Realistic Options
As you complete your online research, you might want to narrow your make and model options down to no more than three possibilities, especially when buying a new car. Even if you strongly favor one particular vehicle, it's good to have an open mind. Pricing and features on a comparable model may land you in the driver seat of a second or third choice, and that's fine if your shopping with price in mind. And, if you're someone who hates the dealership experience, having a focus will save you time.
Do Comparison Shopping for a Make/Model
Once you have your list of two or three options, it's time to go from your desk chair to the driver's seat. This is the fun part. See how they feel, compare pricing, features, gas mileage, warranty options – anything you can that will help you make the best decision. You can also take advantage of Truliant's partnership with the Credit Union Auto Buying Service powered by TrueBuy, whether you are buying a new car or buying a used car. Lastly, it's okay to put a premium on style and color. After all, you will spend a lot of time in this car for the next several years, if not many more.
Find the Best Price
Now it's time to find the best price. There are used car lots, brand-specific dealerships, online options and even private sellers. With all the research you've done to this point, it should be easy to pinpoint the best price. And the best price doesn't always mean the cheapest price. For instance, if you're buying a used car, and a private seller is offering the cheapest price on your selected make and model, but a dealership is offering it for a bit more with a warranty, that might be something to consider. Additionally, if you want lower miles, you may be willing to spend a bit more.

Speaking of the best price, if you were pre-approved already, there are options to help you through this step. With Truliant's ExpressCheck, for instance, you can take a blank check shopping with you and fill it out when you've decided to purchase, up to the amount you were approved for – including tax and title!
Trade-in or Sell
If you're not trading in another vehicle, you can skip this step. Trading in a vehicle has become much more transparent in recent years due to sell-only services at national and local car dealers, and the internet has made it harder for dealers to bury your trade in mounds of paperwork and double talk.

The bottom line is that you should know the fair-market value of your trade. While you can get an approximate value from several online resources based on make, model, year and mileage, fair-market value is how hot your trade is in the marketplace currently. Having this value will help you set expectations and manage the offers you receive.

You can also sell your car privately, but that is sometimes more trouble than it's worth. If you have a unique vehicle – (like an off-road vehicle that you had lifted, or a meticulously maintained luxury car over 10 years old) then you will get more for it selling privately than you would at any dealership.
Test-Drive and Make a Decision
You probably test drove several vehicles when you were comparing makes and models, but you want to test drive the car you're actually interested in financing, obviously. And if you're buying online, typically they offer at least a few days to return the car if you're not happy. One great online resource if you're in the Triad is Credit Union Auto Buying Service (CUABS) Powered by TrueBuy, a Truliant partner.
Finally, it's time to sign on the dotted line. Whether you used ExpressCheck or not, Truliant offers low rates, flexible terms and fast approvals. Along with the steps above, we can help you get on the road in no time with the car or truck of your dreams.

Credit Union Auto Buying Service (CUABS) powered by TrueBuy is an independent NC-licensed automobile dealer not owned or operated by Truliant.
Estimate How Low Your Payments Can Be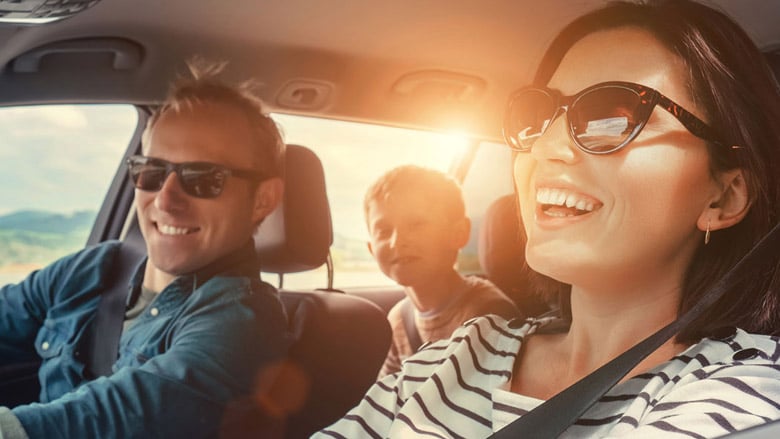 Explore Our Auto Loans
Whether you're in the market for a new car, a used car or refinance options, Truliant is here to help.
Provision of the calculator on this page is not an offer of credit. Its use in no way guarantees that credit will be granted. This calculator is solely for informational purposes and provides reasonably accurate estimates; the calculations are not intended to be relied upon as actual loan computations.