What is GAP Insurance and What Does it Cover?
What is GAP Insurance and What Does it Cover?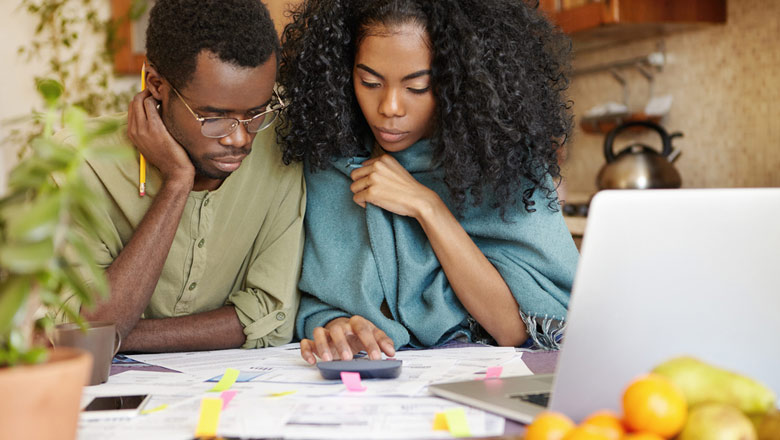 Guaranteed Auto Protection or GAP insurance, is an additional auto insurance policy. In the event the car is totaled in an accident, or the car is stolen, GAP insurance covers the 'gap' between market value and what you owe the lender.
Why You Need GAP Insurance
When you buy or lease a new vehicle, it starts depreciating in value immediately. Sometimes 15% - before you even park it in the driveway for the first time!
If you were unable to make a down payment or made a small down payment, you may owe more in the first few years of owning your car than it's worth. You may also find that you owe more than your car is worth during the first several months of a loan term of 60 months or longer.
In the event of an accident, where it's declared a total loss, or 'totaled,' insurance will only pay the market value of the car, not what you owe.
With high interest rates and long terms on
auto loans
, the check from the insurance company does not always cover enough to pay off the loan. That would leave you making a monthly payment on the balance of the loan with no car. In this scenario, GAP auto insurance would cover the difference, minus any deductible.
Should You Get GAP Insurance?
Your lender may require that you obtain GAP insurance if you are leasing a new vehicle, and it's highly recommended on any vehicle if you didn't put 20% down, or your term is sixty months or longer. If you already purchased your automobile, the best thing to do is to
check the value of your vehicle
. There are several online resources and it will take into consideration your make, year, mileage and features. If you look at the fair market value of what it would cost to purchase the car (not the trade-in value), that should give you a ballpark figure of what an insurance provider would pay.
Now, determine how much you owe your lender. If you owe your lender more than you are comfortable paying if your vehicle is ever stolen, then it would be an excellent idea to purchase GAP insurance. You can often purchase GAP coverage after you have already purchased the vehicle.
What Are the Best Reasons to Purchase a GAP Insurance Policy?
One of the best reasons to purchase GAP insurance is if your down payment is going to be less than 20%. This puts you at risk of having a balance left after your insurance company pays the lender through your collision or comprehensive coverage. If you are leasing the vehicle, your lender may require you to obtain this coverage. If you are leasing a car that is known to depreciate very quickly, gap insurance is a necessary expense. When you are rolling over the negative equity that you had in your old vehicle into the loan for a new car, GAP insurance would be a good thing to have. Lastly, if your loan terms are going to be for 60 months or longer, you would be advised to have GAP insurance.
Is GAP Insurance Worth It?
Let's look at an example. Say you purchased your new vehicle for $25,000. The car was totaled when you still had a $20,000 balance left on your loan. Your automobile was covered by collision insurance, but because of depreciation, it is now only worth $17,000. This would be paid to the lender, but there would also be a balance of $3,000. It would be your responsibility to pay this if you did not purchase a GAP insurance policy. With GAP insurance, your policy would pay the $3,000 for you minus the deductible.
How is the Price for GAP insurance Configured?
When members enroll in GAP coverage they can either pay the fee upfront or it can be added to their monthly auto loan payment.
Other Things to Consider
If you are using your vehicle on a regular basis to drive long distances to and from work, you are at a higher risk of being involved in a collision with another car than if you only drive to the grocery store on an occasional basis. In that case, GAP insurance would be something that you may want to consider purchasing. You could also live in an area where automobiles are often damaged by falling branches or are likely to be stolen. This would increase your need for GAP insurance.
If you owe more for your vehicle than it is worth, drive the car for long distances, or would be unable to cover the cost on your own if it is ever stolen or damaged beyond repair, GAP insurance coverage may be an expense that you need to consider. You can roll the cost into your auto loan, or add it and pay later. The amount that you pay for this insurance may be a lot less than the amount you would owe should you ever need to repay your auto loan unexpectedly.
It is important to remember that GAP covers the loan. That means that anytime a loan is refinanced, GAP must be re-purchased. The opposite applies for warranties and service contracts.
Truliant offers great rates and terms on auto loans, and our GAP insurance option is often much less than purchasing it through the dealer. We offer
auto insurance
, as well, through Truliant Insurance Services. Stop by or give us a call today if we can help.
---