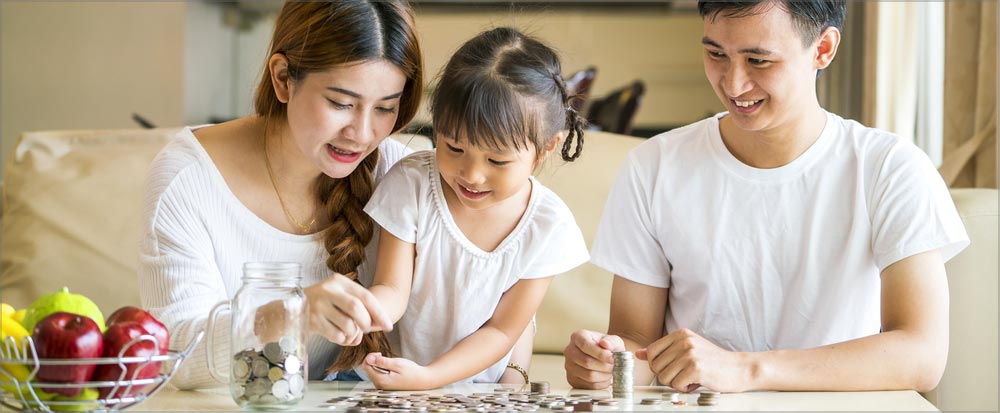 It's expensive to buy a car. Even if you trade in and finance, you are most likely taking on thousands of dollars that you didn't owe before you signed on the dotted line. And the upfront costs, depending on your down payment, can be in the thousands.
If you're on a budget, there are ways to offset some of these costs. Even if you have budgeted and can comfortably afford a new or used vehicle, it doesn't hurt to put more money down. It can save you hundreds, even thousands, in interest down the line.
Here are some tips on maximizing your budget and saving money for your next vehicle.
Know How Much
The price you pay for a car is much more than the sticker price on the windshield. There are tax and title fees, negative equity considerations if you are rolling in a balance on your last vehicle, dealer fees, warranties and more – and this is whether you pay cash or finance. If you finance, you'll pay interest charges monthly and may need a hefty down payment up front.

To help you save and set expectations well before you have to have that new car, use the sticker price and an average interest rate (which you can easily find online based on your credit and where you live). Use an online calculator to figure out the cost – it may vary slightly when you're actually sitting down with the dealer or a lender, but the calculator will give you a good idea of what you'll end up financing and what you'll need to put down. This exercise will allow you cap a price on a car and you'll know what you need to save to help soften the financial impact.
Reduce Expenses
It's a no-brainer—reducing expenses yields more savings over time. It can be tricky, though, to find out exactly where to trim spending habits to save. Take a look at your budget and track your spending. You'll find ways to save on non-essential expenses easily (brew coffee at home versus a daily latte at the coffee shop), and you can even find some room in essential spending if you analyze and identify places to save (cable bills, phone bills and groceries are great places to start). Losing premium channels that you never watch, swapping to a plan if you use less data and purchasing store-brand versus name-brand items will add up quickly.

Aside from purchases, be mindful of fees, too. Late payments on your loan and overdrawn fees on your checking account can add up to a significant amount over time. If you do get penalized with these fees, contact your lender or financial institution to see if they offer courtesy one-time refunds.

While these reductions may not yield hundreds of dollars a month, they really add up. The real value is that these reductions are just good money habits – the extra income can be applied to your car payments moving forward even if you don't save a lot up front.
Make Extra Cash Doing What You Love
We'll be the first to admit that this tip doesn't work for everyone. You may already be working two jobs, you may have a family schedule that won't allow it, etc., but if you have some extra time, you can turn it into cash doing something you love.

Love animals? Post dog-walking or pet-sitting services to your neighborhood boards. Love writing? Look for writing gigs online. There are even call center jobs you can work on your schedule from the comfort of your own home.
Automate Your Savings
Set up your savings or checking account so that a portion of your income or allowance is automatically deposited every time you get paid. Truliant offers several options for automated savings accounts.
Final Thoughts
The above tips just scratch the surface – from packing your lunch every day to buying used or borrowing from a neighbor instead of buying new, the goal is to build strong financial habits. These habits may not yield a windfall before you purchase your car, but they'll save you tons in the long term.
Also, if you're buried in high-interest debt, make that your first priority. Applying all of the tips above to getting out of credit card debt will save you even more. A vehicle loan is a secured, necessary expense that will not impact your credit as much as credit card debt that your just making minimum payments against. If you need further financial assistance, Truliant can help you find smart and sensible financing solutions to benefit your long-term financial health. Give us a call today at
800.822.0382
or
schedule an appointment
!
How much vehicle can I afford?
The calculator on this page is solely for informational purposes and provides reasonably accurate estimates; the calculations are not intended to be relied upon as actual yield computations.