Truliant Names Koelsch to Lead Commercial Lending
Truliant Names Koelsch to Lead Commercial Lending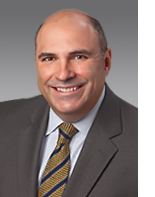 WINSTON-SALEM, N.C. (March 2, 2021) – Truliant Federal Credit Union announced today that it has named Steve Koelsch to the newly created role of senior vice president of commercial lending.
Koelsch, who has more than 20 years of business-banking experience, will be responsible for strategic and operational oversight of Truliant's Business Services. This includes commercial lending and U.S. Small Business Administration lending. Koelsch will also be responsible for ensuring that commercial lending policies and programs are in line with Truliant's strategic objectives. He reports to Anderson Langford, Truliant's chief operations officer.
"Truliant has experienced strong growth in commercial banking with the addition of our new commercial lending offices in the Triad and Charlotte. And with the recent addition of SBA lending teams, our future is bright," said Anderson Langford, chief operations officer. "Steve has spent years developing connections and relationships in the business community. We are confident that he will continue to build on our high levels of excellence in commercial and SBA lending."
Koelsch's most recent position was as market president for First Horizon Bank in Winston-Salem. He was responsible for leading and managing the bank's presence in the Triad. He was directly responsible for commercial, business banking and private-client teams.
Prior to his job at First Horizon, Koelsch was the regional business banking manager at Wells Fargo. He was responsible for managing the business banking team in Forsyth County. Koelsch will lead a team of 27 employees at Truliant, including its Business Services, Small Business Administration and Special Assets departments.
"This is an exciting time to join Truliant's commercial lending program. It's grown as a resource for businesses through a well-planned set of initiatives, with more on the way," Koelsch said. "I look forward to continuing this work by using my knowledge of local markets and the regional economy to deepen relationships and better serve the diverse and evolving needs of our business members."
Koelsch has a Master of Business Administration degree in finance from the University of South Carolina. He has a bachelor's degree in marketing and finance from Bob Jones University. Currently, Koelsch serves on the boards of Greater Winston-Salem, Inc., the Winston-Salem Symphony and Samaritan Ministries.
---
About Truliant Federal Credit Union
Truliant is a mission-driven, not-for-profit financial institution that promises to always have its member-owners' best interest at heart. It improves lives by providing financial guidance and affordable financial services. Truliant was chartered in 1952 and now serves 270,000+ members. Truliant has more than 30 Member Financial Centers in North Carolina, South Carolina and Virginia.
FOR MORE INFORMATION
Contact: Heath Combs
[email protected]
(o) 336.293.2054 (c) 336.442.5736