Frye Promoted to Senior VP Facilities & Administrative Services
Frye Promoted to Senior VP Facilities & Administrative Services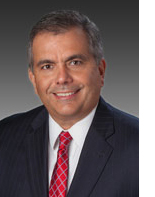 WINSTON-SALEM, N.C. (January 22, 2021) – Truliant Federal Credit Union announced today it has promoted Chad Frye to the role of senior vice president, facilities and administrative services.

Frye is responsible for all aspects of facilities management at Truliant, including facilities, general services, physical security, fire and life safety, investigations, and vendor management. He oversees site selection, acquisition and disposition of properties, building design, new construction, repairs and maintenance, and the managing of lease renewals and landlord relationships. He reports to Todd Hall, president and CEO.

"Chad has been instrumental to our success for many years. This promotion recognizes the far reaching impact of his work and his commitment to the mission of Truliant," Hall said. "His experience has given him an extensive understanding of our credit union and enabled him to take on new and challenging roles while advancing his career."

Frye has led numerous projects at Truliant, including expansion efforts in both the Triad and Greater Charlotte Metro regions. He is responsible for creating brand alignment at Truliant locations. He recently led the remodeling of a former Office Depot into Truliant Academy, a training and innovation center. Frye spearheaded Truliant's headquarters campus long-term planning efforts, and led Truliant's addition of the new Hanes Mall operations center.

Other notable projects include oversight and growth of imaging, business continuity and vendor management departments, and energy efficiency projects that include an LED lighting retrofit at all locations, the addition of hybrid vehicles to Truliant's fleet, and a paperless/digital documents initiative.

He joined Truliant in 1993 in the credit union's collections department. He later served as loan officer and branch manager. Frye was promoted to regional director in 1999. In 2013, he was named senior director, member experience optimization, and in 2016, he became vice president, facilities and administrative services. Frye received his bachelor of science in business administration with an emphasis in finance and risk management from Appalachian State University. He is a Leadership Winston-Salem graduate.

---
About Truliant Federal Credit Union
Truliant is a mission-driven, not-for-profit financial institution that promises to always have its member-owners' best interest at heart. It improves lives by providing financial guidance and affordable financial services. Truliant was chartered in 1952 and now serves 267,000+ members. Truliant has more than 30 Member Financial Centers in North Carolina, South Carolina and Virginia.
FOR MORE INFORMATION
Contact: Heath Combs
[email protected]
(o) 336.293.2054 (c) 336.442.5736