Davis Joins Truliant as Chief Financial Officer
Davis Joins Truliant as Chief Financial Officer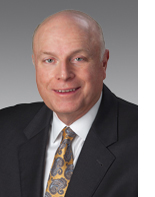 WINSTON-SALEM, N.C. (January 15, 2021) – Truliant Federal Credit Union announced today that it has named Cosby Davis III its new Chief Financial Officer.

He will guide strategy with Truliant's chief planning team, and lead all financial administration, accounting and budgeting initiatives and operations, as well as Electronic Funds and Payment Processing, Purchasing, and Treasury areas. He reports directly to Truliant President and CEO Todd Hall.

"Cosby has a deep understanding of our market areas and an accomplished career leading member-centric initiatives in the finance space," Hall said. "His experience steering high-quality financial and accounting teams will play an important role in the next chapter of Truliant's growth."

Davis has spent more than two decades in the financial industry. Most recently, he was Executive Vice President/Chief Financial Officer at Allegacy Federal Credit Union, where he worked for nine years. At Allegacy, he was also responsible for areas including deposits, product pricing, treasury, investments, and asset/liability management.

Cosby graduated from Southern College with degrees in Business Administration and History. He holds a Master of Business Administration from Wake Forest University and received Executive Education at The Wharton School in Philadelphia, Pa., The Kellogg Graduate School of Management at Northwestern University and The Darden School at the University of Virginia.
He is also a member of the Enterprise Risk Management Committee for First Carolina/VIZO Corporate Credit Union.
---
About Truliant Federal Credit Union
Truliant is a mission-driven, not-for-profit financial institution that promises to always have its member-owners' best interest at heart. It improves lives by providing financial guidance and affordable financial services. Truliant was chartered in 1952 and now serves 267,000+ members. Truliant has more than 30 Member Financial Centers in North Carolina, South Carolina and Virginia.
FOR MORE INFORMATION
Contact: Heath Combs
[email protected]
(o) 336.293.2054 (c) 336.442.5736