Truliant Recognized by Carolinas Credit Union Foundation
Truliant Recognized by Carolinas Credit Union Foundation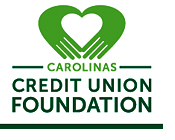 WINSTON-SALEM, N.C. (May 7, 2021) – Truliant Federal Credit Union has been awarded second place Dora Maxwell Social Responsibility Community Service and Desjardins Youth Financial Education honors from the Carolinas Credit Union Foundation (CCUF).
The awards were given at the CCUF's Virtual Ungala Celebration. The virtual celebration recognized the achievements of credit unions in North and South Carolina during 2020.
Truliant received the Dora Maxwell award for its People Helping People Lunch Delivery Program, for supporting local restaurants by purchasing food for front-line, essential workers including Triad police departments, Charlotte firefighters, Novant Health hospital staff, and Truliant's own employees.
Overall, Truliant delivered a total of 1,800 meals and worked with 109 different restaurants from April until June 2020. Sherri Thomas, Chief Administrative Officer at Truliant, said the credit union recognized the burden that essential workers would encounter during the pandemic.
"The pandemic put a tremendous strain on essential workers across the country," Thomas said. "We felt this was a contribution we could make to support those who have continued to work safely and diligently to provide for our members and our community."
Truliant received the Desjardins award for its Financial Education Grants Program. Over the last five years, the grants fund has provided grants – about $40,000 a year – to public schools in its member-owned communities for financial education.
"It's critical that as a community-based credit union we provide support and financial resources to teachers and public schools that are improving the lives of their students through financial education," Truliant's Thomas said.
In response to Truliant's People Helping People program, Novant Health Forsyth Medical Center in Winston-Salem was one of the medical organizations to receive lunches from Truliant. Chad Setliff, president and Chief Operating Officer of Novant Health's greater Winston-Salem market, thanked Truliant for its kindness and support.
"The support from Truliant and other community organizations and individuals has been incredible," Setliff said. "Clearly, COVID-19 has created new and unprecedented challenges. But it's generous community contributions like Truliant's lunch delivery program that have continued to inspire and encourage our team members throughout the pandemic."
Located in High Point, N.C., the CCUF was founded in 1993. The foundation was created by credit union leaders as a charitable organization dedicated to the embodiment of the people-helping-people philosophy of credit unions.
Dora Maxwell was an early credit union pioneer, and was one of the original signers of Credit Union National Association's constitutions at Estes Park in Colorado. She worked as an organizer for the movement's trade association and held numerous volunteer positions at the local and national level. In addition to organizing hundreds of credit unions, she developed volunteer organizer clubs and worked with organizations on behalf of the poor.
Alphonse Desjardins was a credit union pioneer. He was instrumental in forming the Canadian and U.S. credit union movements. Besides helping to found the first credit unions in Canada and the U.S., Desjardins pioneered youth savings clubs and in-school "banks."
---
About Truliant Federal Credit Union
Truliant is a mission-driven, not-for-profit financial institution that promises to always have its member-owners' best interest at heart. It improves lives by providing financial guidance and affordable financial services. Truliant was chartered in 1952 and now serves 270,000+ members. Truliant has more than 30 Member Financial Centers in North Carolina, South Carolina and Virginia.
FOR MORE INFORMATION
Contact: Heath Combs
[email protected]
(o) 336.293.2054 (c) 336.442.5736