Truliant Adopts Bipolar Ionization as COVID-19 Preventative Measure
Truliant Adopts Bipolar Ionization as COVID-19 Preventative Measure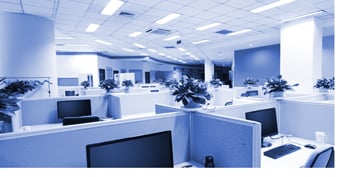 WINSTON-SALEM, N.C. (August 31, 2021) – Truliant Federal Credit Union announced today the installation of bipolar ionization technology in its heating and cooling units as a COVID-19 preventative measure. Installations were completed at its headquarters and Truliant Academy facilities in May, and throughout its branch footprint in June and July.
The Centers for Disease Control and Prevention and World Health Organization have recommended a layered strategy – using several tactics concurrently – to reduce exposures and the spread of COVID-19. Truliant implements a number of administrative and space controls, wearing masks, frequent cleaning, and physical distancing, among others, to reduce transmission.
"Continuous sanitation methods like bipolar ionization can help reduce harmful pathogens from Truliant's workspaces," said Chad Frye, senior vice president of facilities and administrative services. "Adding to our already high standards of cleaning and disinfection is a proactive way to show Truliant's commitment to our staff and members' health."
The systems were manufactured by indoor air quality leader Global Plasma Solutions, based in Charlotte, N.C. The technology also works to deactivate harmful substances, break down volatile organic compounds, kill mold spores and bacteria, and eliminate odors.
As the commercial HVAC industry works to meet increased air quality and ventilation demands for hi-use locations, Truliant joins a growing list of institutions including school systems, hospitals, fairgrounds, universities and performing arts venues who are using bipolar ionization as a COVID-19 mitigation measure.
Other Truliant efforts to improve air quality include using high MERV rating air filters; using increased minimum outside air/economizer settings where possible; and running fans continuously when automated controls are available while buildings are occupied.
---
About Truliant Federal Credit Union Truliant is a mission-driven, not-for-profit financial institution that promises to always have its member-owners' best interest at heart. It improves lives by providing financial guidance and affordable financial services. Truliant was chartered in 1952 and now serves 280,000+ members. Truliant has more than 30 Member Financial Centers in North Carolina, South Carolina and Virginia.

FOR MORE INFORMATION
Contact: Heath Combs
[email protected]
(o) 336.293.2054 (c) 336.442.5736
Related Topics