Truliant's Mulcahy Selected for Filene i3 Innovation Program
Truliant's Mulcahy Selected for Filene i3 Innovation Program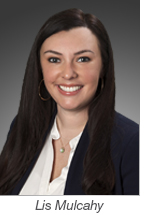 WINSTON-SALEM, N.C. (February 17, 2022) – Lis Mulcahy, director of member satisfaction at Truliant Federal Credit Union, has been selected to become a member of Filene Research Institute's i3 Collaborative Innovation Program.
Filene i3 is a two-year innovation leadership program that is designed to equip "top credit union professionals with the mindset, tools and network to lead and shape the future."
The Filene Research Institute, founded in 1989 with the mission to be the independent resource of innovative research for the credit union industry, is headquartered in Madison, Wis. The i3 program, started in 2004, stands for Ideas, Innovation and Implementation.
Each year, Filene selects 23 credit union leaders, at or above the director level, to participate in a cohort. The cohort meets in person and virtually twice a month for two years. The participants learn cutting-edge innovation competencies.
Mulcahy joined Truliant in 2018 as the digital channel manager. In her current role, she oversees its Member Satisfaction group, which collects, interprets and disseminates member-survey responses and prioritizes initiatives that take action on them.
"I'm honored and humbled to be selected for this innovative program," Mulcahy said. "I'm excited to learn and collaborate with forward thinking credit union leaders from across the country. Applying new knowledge and techniques helps Truliant to better serve our member-owners now and into the future."
---
About Truliant Federal Credit Union:
Truliant is a mission-driven, not-for-profit financial institution that promises to always have its member-owners' best interest at heart. It improves lives by providing financial guidance and affordable financial services. Truliant was chartered in 1952 and now serves 280,000+ members. Truliant has more than 30 Member Financial Centers in North Carolina, South Carolina and Virginia..

FOR MORE INFORMATION
Contact: Heath Combs
[email protected]
(o) 336.293.2054 (c) 336.442.5736