Truliant Promotes Hibbard to Senior Vice President of Digital Experience
Truliant Promotes Hibbard to Senior Vice President of Digital Experience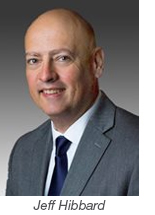 WINSTON-SALEM, N.C. (May 28, 2021) – Truliant Federal Credit Union has promoted Jeff Hibbard to the role of Senior Vice President of Digital Experience and Business Transformation. Previously he was Vice President of Digital Innovation.
Hibbard joined Truliant in 2018 to lead digital innovation and digital member experience. At the credit union, he has developed and led new teams, shaping digital processes. He oversees digital marketing and deposit administration, and leads design thinking and member journey strategy, and digital transformation of internal credit union processes.
"In a short amount of time Jeff's teams have had a significant amount of success, making a very positive difference in the lives of our member-owners," said Rik Kielbasa, chief digital officer. "He has a strong understanding of user experience, design and digital strategy. Jeff has proven to be a catalyst for driving improvement to the digital experience for our members."
Hibbard expanded Truliant's search engine optimization, content management and email marketing areas. He led the relaunch of Truliant's digital member experience for lending and deposits, and oversaw the redesign and launch of Truliant's website in 2020, a CUNA Marketing Councils Diamond Award winner.
Hibbard has more than twenty years of digital banking and digital innovation experience. He holds a Master of Science in the Management of Information Technology from the University of Virginia, and a Bachelor of Arts from the University of North Carolina at Greensboro. He is a graduate of the Fintech Future Commerce program at the Massachusetts Institute of Technology.
---
About Truliant Federal Credit Union
Truliant is a mission-driven, not-for-profit financial institution that promises to always have its member-owners' best interest at heart. It improves lives by providing financial guidance and affordable financial services. Truliant was chartered in 1952 and now serves 270,000+ members. Truliant has more than 30 Member Financial Centers in North Carolina, South Carolina and Virginia.
FOR MORE INFORMATION
Contact: Heath Combs
[email protected]
(o) 336.293.2054 (c) 336.442.5736