Truliant Reaches 300,000 Member Milestone
Truliant Reaches 300,000 Member Milestone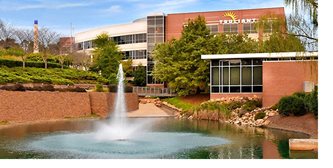 Winston-Salem, N.C. (December 8, 2022) – Truliant Federal Credit Union announced today that it reached a significant member milestone in November: surpassing 300,000 members.
Chartered in 1952 in Winston-Salem to serve Western Electric employees as Radio Shops Credit Union, Truliant is celebrating its 70th anniversary in 2022. The milestone comes during an expansion of member services and an enhancement of member experiences.
"We're proud to recognize this milestone as a product of our member-first mindset in our 70
th
year as a credit union. It represents the success of multiple generations of employees, and our members' continued loyalty and trust in the services that we provide," said Todd Hall, president and CEO of Truliant.
"Clearly, there is a demand for better banking options in the communities that we serve in North Carolina, South Carolina and Virginia. We will continue to keep a sharp focus on meeting the changing needs of our members."
Since 2016, Truliant has added more than 100,000 members. In terms of assets, Truliant is the 98th largest credit union in the United States, according to the Credit Union National Association. In addition to the membership milestone, Truliant surpassed $4 billion in assets in November.
The milestones follow the start of a regional branch expansion in Upstate South Carolina and increased focus on ancillary services in areas including mortgage and insurance, among others, in recent years. To support these areas, and its growing digital and physical footprint, Truliant will open a new Operations Center at Hanes Mall in Winston-Salem in 2023.
"As we've grown, so has our commitment to bring the finest technology, in-person guidance and development of important relationships with local organizations that help Truliant fulfill the credit union philosophy of people helping people," Hall said.
As of June 30, 2022, there were 4,853 federally insured credit unions in the United States, with 132.6 million members. Truliant has 35 branch locations in North Carolina, South Carolina and Virginia.
---
About Truliant Federal Credit Union
Truliant is a mission-driven, not-for-profit financial institution that improves lives by providing great service and straightforward financial solutions. It improves lives by providing financial guidance and affordable financial services. Truliant was chartered in 1952 and now serves 300,000+ members. Truliant has 30+ branch locations in North Carolina, South Carolina and Virginia.

FOR MORE INFORMATION:
Contact: Heath Combs
[email protected]
(o) 336.293.2054 (c) 336.442.5736