Truliant Federal Credit Union Eliminates its Non-Sufficient Funds Fee
Truliant Federal Credit Union Eliminates its Non-Sufficient Funds Fee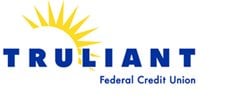 WINSTON-SALEM, N.C. (Feb. 15, 2023) – Truliant Federal Credit Union announced today it will no longer charge a fee for rejecting transactions as unpaid, commonly referred to as a non-sufficient funds fee (NSF). Additionally, it is introducing reduced costs with improved choices for overdraft services.
An NSF fee typically occurs when a member does not have available funds to pay a transaction, and has exhausted all payment options. Truliant is also reducing its fee for overdraft services and will only assess a charge when a member benefits from the credit union paying a transaction that would've otherwise been rejected.
"Punitive fees are not the right solution to help members manage account balances. While many financial institutions have reduced or even stopped providing overdraft coverage, we listened to our members, analyzed their needs, and decided to keep ours," said Jeremy Cline, vice president of member success and loyalty.
He added: "We're reducing our members' costs without diminishing service levels. Our overdraft services provide much needed liquidity when our members need it most. A rejected transaction due to a mistake or timing issue can be incredibly disruptive."
Truliant paid more than $100 million in member and business checking account overdrafts in 2022. The majority were for large transactions like grocery bills, auto loans and mortgage payments.
Truliant offers several services to help manage accounts responsibly. Its overdraft transfer and Balance Backup overdraft services provide options that members can choose from to protect their accounts. Truliant also provides multiple account monitoring solutions, including customizable low balance text notifications to help their members avoid overdraft fees.
Through Early Pay, Truliant makes funds from recurring automatic deposits available up to two days early to provide members access to funds more quickly. Truliant also offers account transfers from lines of credit or other deposit accounts if they are available.
---
About Truliant Federal Credit Union
Truliant is a mission-driven, not-for-profit financial institution that improves lives by providing great service and straightforward financial solutions. It improves lives by providing financial guidance and affordable financial services. Truliant was chartered in 1952 and now serves 300,000+ members. Truliant has 30+ branch locations in North Carolina, South Carolina and Virginia.

FOR MORE INFORMATION:
Contact: Heath Combs
[email protected]
(o) 336.293.2054 (c) 336.442.5736