We offer auto loans to meet your car-buying needs.
Flexible terms up to 96 months2
90-day deferral payment3

Borrow up to 100% of the purchase price
Buy your next car with confidence.
Having a safe and reliable car is a must. At Truliant, we offer a variety of auto loans so you can ride away with a new or new-to-you vehicle.
As a credit union, we offer some of the lowest auto loan rates on the market, currently starting at
5.99%

APR1

When you apply for your loan online or

schedule an appointment

with one of our loan officers, they will partner with you to find a loan and a rate that works for you.

Explore our current terms and

rates

.
Estimate How Low Your Payments Can Be
Get on-the-spot vehicle purchasing power with a blank check from Truliant, so you can buy your car when you want with no hassle or stress.
Your Express Check4 loan covers 100% of your car purchase, including tax, title and license.
You can use your entire approved loan amount or just a portion.
Your Express Check is good for up to 60 days, so you have time to shop and find the best car deal for you.
Protect your investment in your new or used car with GAP insurance to cover your loan if your vehicle is totaled or stolen.
Credit Union Auto Buying Service (CUABS)
CUABS, powered by TrueBuy Automotive, can help you find your dream car, and even have it delivered to your home or office.
Car prices from CUABS5 are below NADA retail value, so you will be sure you are getting the price without having to negotiate.
Cars can be returned within three days if they don't meet your needs.
Truliant is great to work with, they helped me set up an auto loan in no time. The process was very simple.
Been a member since 1986. Much better service and more personal than a bank. I have financed at least five or six cars, over the years. Always a quick and easy process. Thanks, Truliant.
Been banking with them for years and they've always been great! Just got another car loan with them.
Can't say anything negative about Truliant. They have the best interest rates for car loans.
Great staff very easy to work with. Got my car loan here.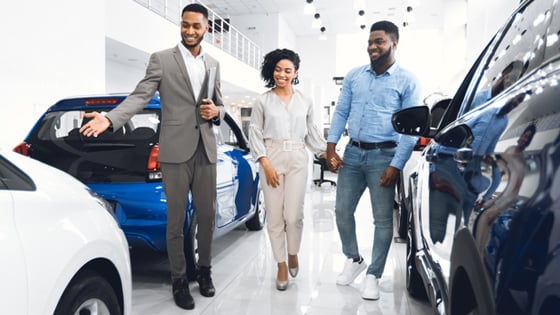 How to Buy a Car
Buying a car is a big decision that can have a huge impact on your daily life and finances. So it's essential to have as much information as possible and fully understand what's available so you can make the best possible choice. That's where we as a credit union come in.

Whether you're a first-time car buyer or a seasoned auto shopper, we can help. In our Car Buying Tips Learning Center, you'll find useful articles on applying for a loan, getting pre-approved, negotiating a fair price and more.
Auto Loan Tools and Resources
(1) APR = Annual Percentage Rate. Rates and terms are subject to change. Loans are subject to credit approval. Certain rate discounts and premiums may apply based on the specific factors of each application. Possible 0.25% rate discount is available, depending on your credit score, for loans with a loan-to-value ratio under 80%. Total maximum rate discount is 0.25%. All auto loan rates, including promotional rates and discounts are subject to a 5.74% minimum APR. Contact us for complete details. Additional terms apply for refinancing existing Truliant auto loans.
(2) The estimated monthly payment on $30,000, 96-month term at 8.24% APR is $428.
(3) Qualified borrowers may defer payments up to 90 days after loan signing. Interest will accrue from the date of the loan until payments begin. Participating in this program results in up to a 90-day extension of the loan, maximum term 84-months. Cannot be combined with other offers.
(4) Express Check is not authorized for vehicles purchased from individuals. Subject to credit approval.
(5) Credit Union Auto Buying Service (CUABS) powered by TrueBuy is an independent NC-licensed automobile dealer not owned or operated by Truliant.
Provision of the calculator on this page is not an offer of credit. Its use in no way guarantees that credit will be granted. This calculator is solely for informational purposes and provides reasonably accurate estimates; the calculations are not intended to be relied upon as actual loan computations.