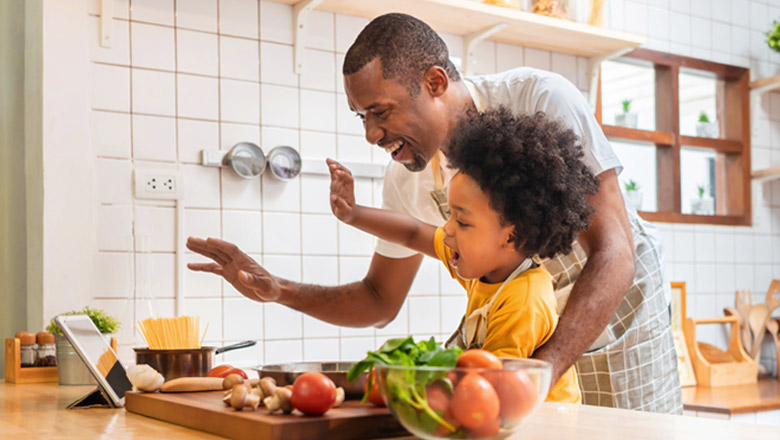 Truliant Digital Banking:
The Tru2Go Mobile App, Online Banking and ATMs
Truliant members enjoy the very latest technology in digital banking, mobile, online and ATM services.

Check balances, transfer funds, deposit checks, pay bills, apply for loans and more, 24/7! Our top-rated Tru2Go® Mobile App lets you do almost anything - right from your phone. Our online banking lets you do even more! Add our many touchscreen Tru2Go® ATMs, and you'll discover that managing your finances has never been easier - or more secure.
24/7 account management - right in the palm of your hand.
The Tru2Go® Mobile App has the latest technology in mobile banking. Check account balances, deposit checks from your smart phone, transfer funds within accounts or to/from other financial institutions, pay bills, apply for loans and more. All 24/7, and all from the comfort of home. T
he
latest Tru2Go® app
can be found on the
Apple Store
or on
Google Play
.
Online Banking. Save time. Save money.
Members can use Truliant Online Banking to view account activity, check accounts and loan balances, transfer funds within accounts or to/from other financial institutions, pay bills online, apply for loans, open additional accounts, set up account alerts, view statements and other important documents, access free Money Management home budget software and more.
Truliant ATMs. Secure convenience - for banking on the go.
Truliant's Smart ATMs are conveniently located within our service areas. Useful for more than just cash withdrawls, our ATMs take cash and check deposits, offer up-to-date account information and more. Find a location near you by choosing the Filter by Branch Services menu on our locations page.
Out of town? Gain access to your accounts at over 300,000 Culiance® ATMs worldwide, and surcharge-free access at all CU Here, CU Here Select, Money Pass, Alliance One and Allpoint locations.
Bill Pay
Truliant's online bill payment service offers you the flexibility to receive and pay bills through the convenience of your online banking account.
Free service that enables you to pay your bills online anytime with payments sent electronically or via paper check, depending on how the merchant receives payments
Schedule your payments so you don't have to worry about missing any payments or incurring late fees
Set up email alerts to notify you of bill arrivals, due dates, and dates when bills were paid
Save time and money because you won't have to write out checks or pay for postage
Online Loan Payment Service
We've made it easier than ever to make a Truliant loan payment from an account with another financial institution. You can use our self-service tool to pay electronically from a non-Truliant checking or savings account or debit card (credit cards not accepted).
We offer an option accesible through Digital Banking or as a guest user through a separate portal. Click the button below to learn more about this service.
Deposit Checks with Tru2Go
Truliant's Tru2Go® Suite of Online and Mobile Services lets you deposit checks quickly and securely with our Mobile Check Deposit service. Whether you have a personal or business account, Mobile Check Deposit makes it easy for you to deposit money - without the need for a trip to your local branch or ATM.
Mobile Check Deposit for Personal Banking
Choose between two simple deposit options - scan your check and deposit through online banking or use the Tru2Go® app and take a picture of your check with your mobile device
Members may deposit up to $2,500 per day and up to $10,000 over a rolling 30-day period1
Mobile Check Deposit for Business Banking
Choose between two simple deposit options - scan your check and deposit through online banking or use the Tru2Go® app and take a picture of your check with your mobile device
Deposit up to $20,000 per day and $50,000 over a rolling 30-day period1
To use Mobile Check Deposit, we ask that you meet these criteria:
Have a qualifying checking account or loan with Truliant
Maintain personal and business accounts that are in good standing
Enroll in online banking
Must be at least 16 years of age.
For steps on how to use Mobile Check Deposit, watch this short video or click the button below.
(1) Terms are subject to change. Read our Mobile Check Deposit Terms and Conditions.
Our Money Management tool, available in online banking and the Tru2Go app, allows you to take more control of your finances than ever before!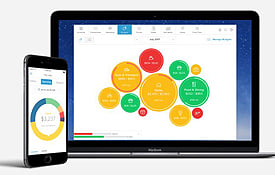 Add accounts and loans from other financial institutions to get a unified viewpoint of your full financial picture
Budgeting tools help you create, and stick to, a plan for reaching financial goals
Debt payoff forecasting to guide you as you plan, and stay ahead of the game
Expanded goals like savings and retirement that allow you to monitor progress
A cash flow calendar to keep you on track with your daily spending
Connectivity for Quicken® and QuickBooks®
This free service enables you to access your Truliant accounts using Quicken
®
or QuickBooks
®
.
Categorize your activity easily with complete transaction data and balance information
Syncs with supported versions of Quicken® or QuickBooks® software
To register, simply log into online banking and choose the Additional Services tab. Click on Connectivity for Quicken® or QuickBooks® in the dropdown and register. You may also contact us at 800.822.0382
Enroll in Tru2Go Online and Mobile Banking today!
Click the 'Login' button to the right, or, from the Tru2Go app, click 'Sign up.' Enter your member number as your username and the last 4 digits of your social security number as your password. If you need help acquiring your member number, please call 800.822.0382.

You will be prompted to choose a new username and a password that meets security requirements, and an additional verification step will need to be performed in order to complete registration.
Once enrolled, you'll be able to use Truliant's state-of-the-art Digital Banking services right from your smart phone, tablet or desktop computer. Monitor real-time account balances and activity, transfer funds within accounts or from/to other financial institutions, deposit checks from a mobile device, apply for loans, pay bills and much more - quickly, easily and securely. If you need help signing up, call 800.822.0382 or stop by one of our many convenient locations.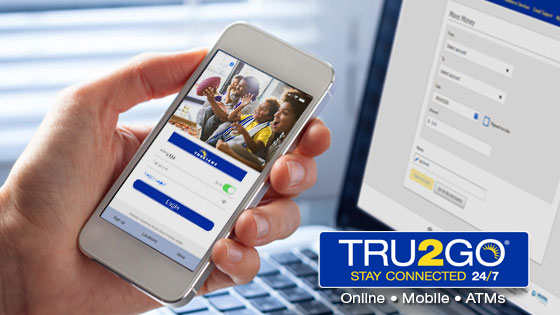 Sign up for Digital Documents
Get convenient, secure access to account notices, statements and more by signing up for Digital Statements and Documents. This service ensures instant delivery of your information while eliminating paper clutter.
To access digital Statements & Documents, log into Online Banking or Tru2Go and select 'Statements & Documents' under 'Additional Services' in Online Banking or in the 'More' menu in Tru2Go.